Outlook Email Signature
Open Outlook after you have copied your email signature from the generator.
Under the "File" menu select "Options"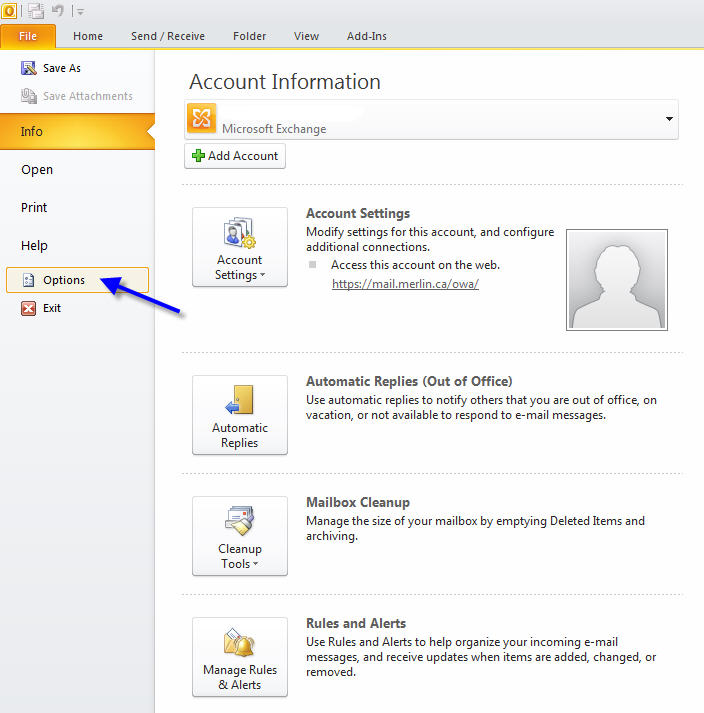 Select "Mail" and then "Signatures"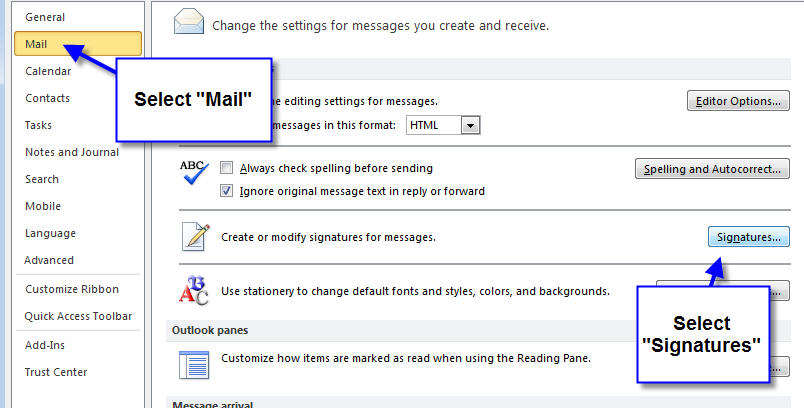 Now select "New", give your new signature a name, paste in the "Edit signature" field and click "ok".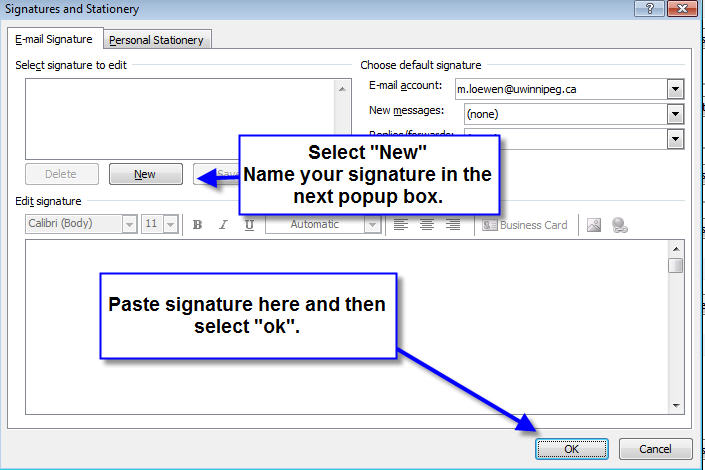 You can also choose when you want to use your signature under "Choose Default Signature"
If you make changes to this click on "OK" again when finished.