Elders in Residence
Aboriginal Student Services Centre (ASSC)
---
The Aboriginal Student Services Centre (ASSC) is proud to have the wisdom and knowledge of our council of Elders. In addition to the traditional teachings and cultural activities held within the ASSC, our Elders provide guest lectures, counseling services and guidance for all students, faculty and support staff on campus. Our Elders are available Tuesday through Friday, 8:30 a.m.  - 4:30 p.m. in the ASSC RM 2L02C. Please refer to Elder Protocols [PDF].
The ASSC Lodge Ceremonies are held the last Friday of every month beginning in September - April in Selkirk, Manitoba. All University of Winnipeg students, faculty and support staff are welcome to attend. Registration for the lodge ceremony is required and lodge protocol will be provided prior to the beginning of the ceremony.
The ASSC has been outfitted with a special ventilation system for smudging and ceremonial purposes. Any member of the University of Winnipeg has access to the four scared medicines; Tobacco, Sage, Sweetgrass and Cedar which are located within the Elders office.

ASSC Elder Biographies
---
Elder Ruth Christie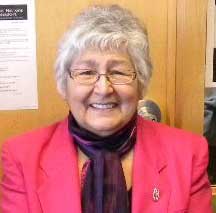 Ruth was born in Loon Straits on Lake Winnipeg and has spent many years as a licensed practical nurse in Manitoba. Ruth is a member of Peguis First Nation and is very active member in the local community, volunteering on various boards and committees namely, The Treaty Land and Entitlement - Land Selection and Acquisition Advisory Committee and Board member for the Restoration of the St. Peter's Stone Church in Selkirk. Ruth comes with much experience to our centre serving as an Elder for the Selkirk Friendship Centre, Lord Selkirk School Division and Daily Bread Soup Kitchen. Ruth is well known and regarded for her in-depth knowledge of Aboriginal history, stories and legends. Ruth who currently resides in Selkirk Manitoba, is a proud parent and grandmother to her 3 children, 5 grandchildren and 2 great-grandchildren and lives by the code `RED' Rest-Exercise-Diet. If you would like to speak with Ruth please feel free to stop by the Elders office RM 2L02C on Wednesday's

---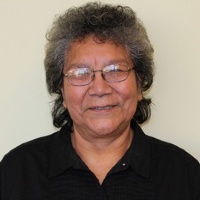 Elder Margaret Osborne
Margaret is a member of Norway House Cree Nation and is fluent in her language. Margaret possesses a Bachelor of Education from the Brandon University and a Counselling Certificate from the University of Manitoba. She has worked with students, youth and adults throughout most of her adult life. She has utilized her skills to assist others to deal with their, emotional, mental, spiritual and physical state of being. Margaret will be assisting any student who would like to participate in arts and crafts in the Elders Office in the Aboriginal Student Lounge. Her motto is, "I aspire to inspire before I expire!"
---
For more information or to schedule an appointment with an Elder, please contact:
Jeffrey Booth
Aboriginal Student Support Officer
Aboriginal Student Services Centre
Tel: 204.786.9818
Email: j.booth@uwinnipeg.ca