Teacher's Pet
---
Welcome to Teacher's Pet! This new series will feature University of Winnipeg professors with their lovable pets. Twice a month we'll be introducing you to faculty members and the charming animals they come home to.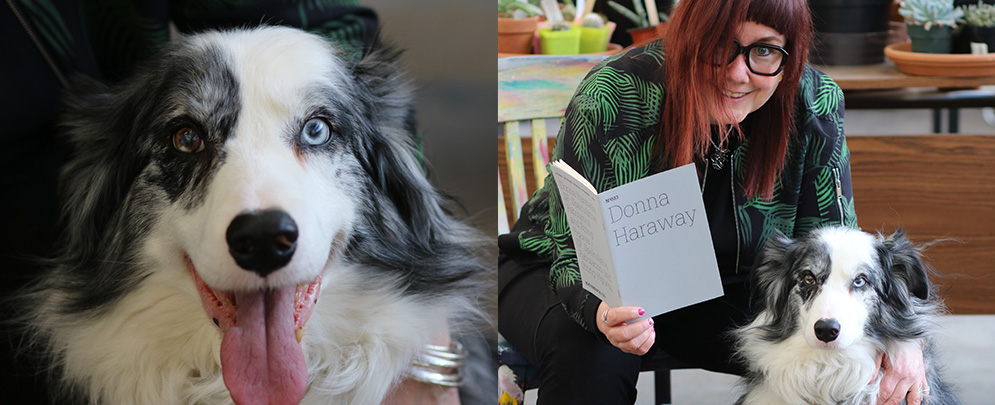 Dr. Roewan Crowe (Women's and Gender Studies) and Blue
Affectionately known as the 'captain of the love team,' Blue the Border Collie is best friends with pretty much anyone he meets. A rescue from Alberta, Blue wasn't quite cut out for a life of herding cattle — so he decided to live a simpler life in Manitoba. When he's not busy going for walks, Blue loves playing at the park with his sister Mieka, licking butter off popcorn during movies, and cuddling with Prince the Cat.
Asked what he loves most about Roewan, Blue said: "She's a good neck massager and reads me the most interesting things."
Get to know more about Blue's human: Associate Professor Dr. Roewan Crowe, Department of Women's and Gender Studies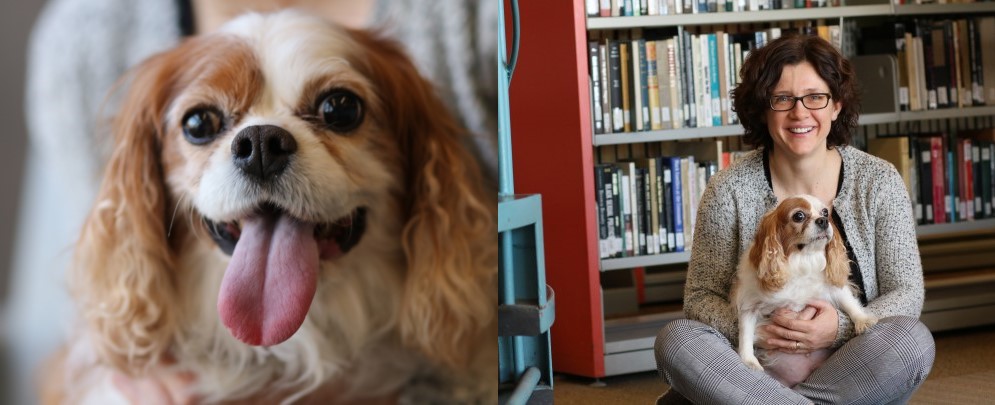 Dr. Anna Stokke (Mathematics and Statistics) and Sadie
The quickest way to Sadie's heart is simple: this adorable Cavalier King Charles Spaniel LOVES peanut butter and a good lap to sit on — preferably both at the same time. Because she's got so much love to give, Sadie is an early riser and has earned the nickname 'Rooster.' But don't be fooled by her sweet face, because she likes to get into mischief too — like opening up all of the Christmas presents last year.
Asked what she loves most about her human, Sadie said: "Anna gives me the best love, food, and cuddles."
Get to know more about Sadie's human: Professor Dr. Anna Stokke, Chair of the Department of Mathematics and Statistics
_________________________________________________________________________________________________________________________________________________
If you would like to take part in Teacher's Pet, please email Naniece Ibrahim, Communications Officer, at n.ibrahim@uwinnipeg.ca.