Teacher's Pet
---
Welcome to Teacher's Pet! This new series will feature University of Winnipeg professors with their lovable pets. Twice a month we'll be introducing you to faculty members and the charming animals they come home to.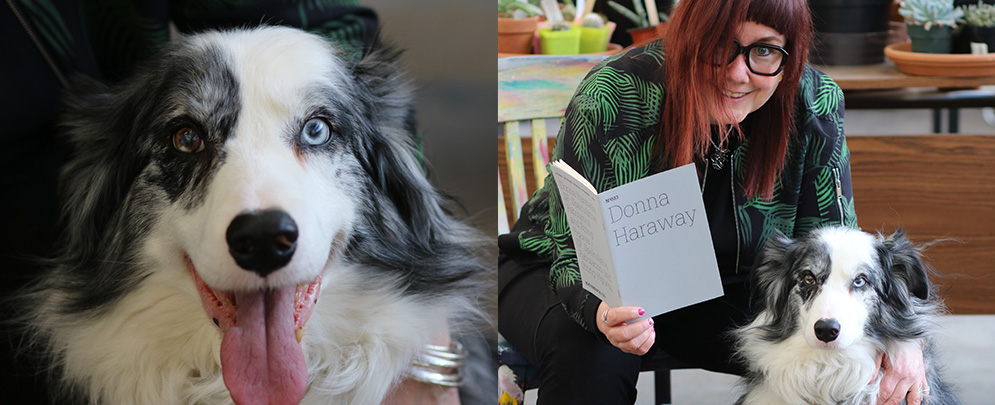 Dr. Roewan Crowe (Women's and Gender Studies) and Blue
Affectionately known as the 'captain of the love team,' Blue the Border Collie is best friends with pretty much anyone he meets. A rescue from Alberta, Blue wasn't quite cut out for a life of herding cattle — so he decided to live a simpler life in Manitoba. When he's not busy going for walks, Blue loves playing at the park with his sister Mieka, licking butter off popcorn during movies, and cuddling with Prince the Cat.
Asked what he loves most about Roewan, Blue said: "She's a good neck massager and reads me the most interesting things."
Get to know more about Blue's human: Associate Professor Dr. Roewan Crowe, Department of Women's and Gender Studies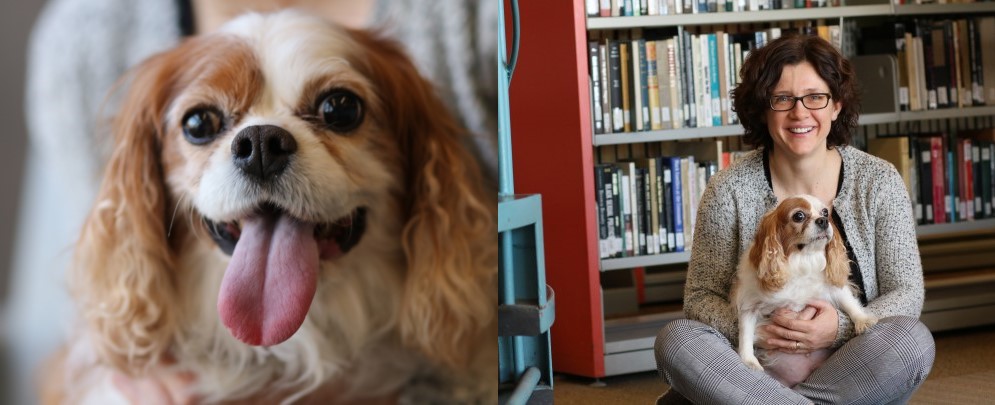 Dr. Anna Stokke (Mathematics and Statistics) and Sadie
The quickest way to Sadie's heart is simple: this adorable Cavalier King Charles Spaniel LOVES peanut butter and a good lap to sit on — preferably both at the same time. Because she's got so much love to give, Sadie is an early riser and has earned the nickname 'Rooster.' But don't be fooled by her sweet face, because she likes to get into mischief too — like opening up all of the Christmas presents last year.
Asked what she loves most about her human, Sadie said: "Anna gives me the best love, food, and cuddles."
Get to know more about Sadie's human: Professor Dr. Anna Stokke, Chair of the Department of Mathematics and Statistics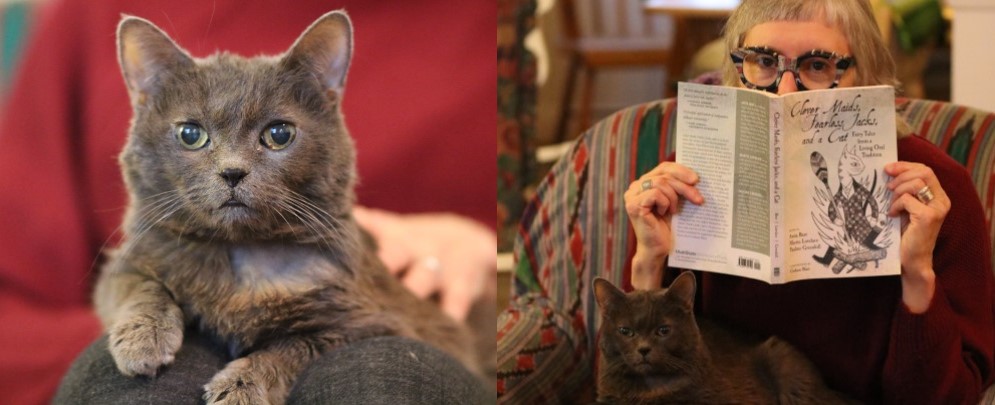 Dr. Pauline Greenhill (Women's and Gender Studies) and Neko
There's nothing Neko loves more than eating. In fact, she calls it her super power. Adopted from the Winnipeg Pet Rescue in 2009, this sweet, but temperamental 17-year-old domestic shorthair lives by a very strict schedule. During the winter, you can find her nestled between two blankets where she stays until she gets her treats brought to her, which she knows as room service.
⠀⠀⠀⠀⠀⠀⠀⠀⠀
Asked what she thinks of her human, Neko said: "She is not the best servant, but it is hard to get good help these days."
Get to know more about Neko's human: Professor Dr. Pauline Greenhill, Department of Women's and Gender Studies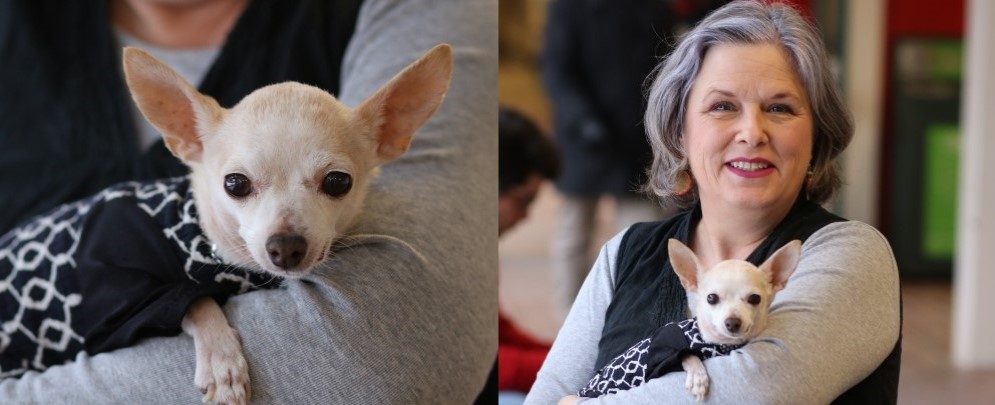 Dr. Julie Pelletier (Anthropology) and Lil Bean
Lil Bean is all about the glitz and glam. Born and raised in West Hollywood, this 13-year-old Chihuahua always keeps up with the latest fashion trends. Like her style, Lil Bean's taste in food is also bold. There's nothing she loves more than seafood — specifically lobster. A frequent traveller and conference attendee, Lil Bean always steals the spotlight from her human: "My colleagues are more interested in her than my papers."
⠀⠀⠀⠀⠀⠀⠀⠀⠀
Asked to describe her human, Lil Bean said: "Mom is boring."

Get to know more about Lil Bean's human: Faculty member Julie Pelletier, Department of Anthropology
____________________________________________________________________________________________________________________________________________
If you would like to take part in Teacher's Pet, please email Naniece Ibrahim, Communications Officer, at n.ibrahim@uwinnipeg.ca.