Amelia Curran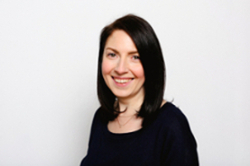 Title: Instructor III
Office: 3C49
Building: Centennial Hall
Email: a.curran@uwinnipeg.ca
Degrees:

MA University of Manitoba
PhD Carleton University 
Biography:

Dr. Amelia Curran received her PhD from the University of Carleton Sociology and Anthropology Department where she wrote her dissertation on the material and affective qualities of gang territories.
Dr. Curran is currently involved in two research projects. She is the Principal Investigator on a Manitoba Research Alliance/SSHRC-funded project studying the use, experiences, and implications of bail conditions, (e.g., do-not-attend/no contact/area restrictions, residential conditions, curfews) for marginalized communities in Manitoba.  
The second is the NHS-funded, IRCOM-led research project: Addressing the Housing Needs of Refugee Families Through Transitional Housing and Wrap-Around Supports, which studies the relationship between housing, holistic programming, and refugees' complex resettlement needs.
Courses:

CJ-1002 Introduction to Criminal Justice
CJ-2100 Foundations of Criminal Justice
CJ/SOC-3223 Green Criminology
Research Interests:

Social Justice, Youth Justice, Youth Gangs, Carceral Geographies and Geographies of Crime/Justice, Critical Carcerality, Social Justice Policy, Policing, Housing and Justice, New Materialist Theory and Methodologies.
Publications:

Mopas, M & Curran, A. (2016). Seeing the similarities in songs: Music plagiarism, forensic musicology, and the translation of sound in the courtroom, pp 73-88, In Hamilton, S., Sargent, N. Wilke, C., Majury, D., and Moore, D. (eds), Sensing the Law, New York: Routledge.
Mopas, M & Curran, A (2016). Translating the Sound of Music: Forensic Musicoloty and Visual Evidence in Music Copyright Infringement Cases. Canadian Journal of Law and Society, 31(1), 25-46.
Woolford, A. & Curran, A. (2013). Community Positions, Neoliberal Dispositions: Managing Nonprofit Social Services Within the Bureaucratic Field, Critical Sociology, 39(1), 45-63.
Woolford, A. & Curran, A. (2011). NeoLiberal Restructuring, Limited Autonomy, and Relational Distance in Manitoba's Nonprofit Field, Critical Social Policy, 31(4), 583-606.
Curran, A., Bowness, E. & Comack, E. (2010). Meeting the Needs of Youth: Perspectives from Youth-Serving Agencies. Canadian Centre for Policy Alternatives - Manitoba. ISBN: 978-1-926888-12-5.
Martin, T., Curran, A., & Lapierre, J. (2006). Banking in Winnipeg's Aboriginal and Impoverished Neighbourhood. The Canadian Journal of Native Studies XXVI, 2: 331-359.
Buckland, J., Martin, T., Reimer, B., Barbour, N., Curran, A. & McDonald, R. (2005). Fringe Banking in Winnipeg's North End. Canadian Centre for Policy Alternatives, Manitoba. ISBN: 0-88627-428-1
Buckland, J., Martin, T., Barbour, N., Curran, A., McDonald, R. & Reimer, B. (2003). The Rise of Fringe Financial Services in Winnipeg's North End: Client Experiences, Firm Legitimacy and Community-Based Alternatives. Winnipeg Inner-City Research Alliance, Institute of Urban Studies, University of Winnipeg. Available at: http://ius.uwinnipeg.ca/WIRA/wira_pub-fringe-financial.htm