Your User ID and Password
Student Central
---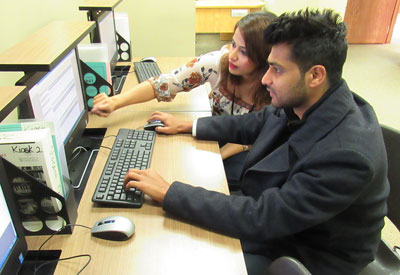 New students:

Your user ID and a temporary 7 digit password were mailed to you shortly after you applied for admission.
Returning students:

Use the same user ID and password that you have used before for WebAdvisor and Webmail.
Your single login Username ID and Password gives you access to these systems:
User ID
If you have forgotten your user ID, you can retrieve this on WebAdvisor.
Go to WebAdvisor and click Log In.
Choose What's my User ID? 
Enter your last name and your student number and click submit. Your User ID should then be displayed.

Password
Your password must be between 6 and 9 characters long and include both letters and numbers. If your password does not meet this requirement, WebAdvisor will not allow you to update your password.
If you have forgotten your password, use the Password Hint or the new Re-set option: 
Click on "Log in" at the top of WebAdvisor and select "Forgot My Password." 
For the Re-set option, you will be prompted to enter your student number, last name, and to select an alternate email address that we have on file for you. 
An email will then be sent to you with a new temporary password for WebAdvisor.
Please note:  Password information can only be given in-person at Student Central or sent to an alternate email address already on file with the University.  It cannot be given over the phone or sent to an email address that we do not have on file. If we do not have an alternate email address on file, you can complete a Personal Update form - see Forms - and mail it to Student Central, fax it to 204.783.4996 or visit us in person.

Photo credit: Lois Cherney