Parents at Orientation
Orientation
---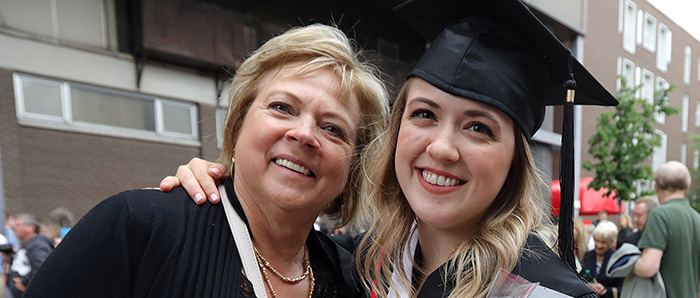 Fall Orientation 2018 is now over. 


Orientation is not just for new students.  The event is also for parents/guardians who are interested in learning more about their student's new University.

This year's Fall Orientation will be held August 29 & 30, 2018.  
All first-year students are invited to register in advance for ONE of the two days.  The schedule of presentations and tours is the same on both days and runs from 9:00 am to 12:00 pm in Duckworth Centre. Doors open at 8:15 am.
During each morning, we will cover important topics and give practical advice on everything from ordering textbooks and joining clubs, to finding the best study spots on campus and getting help with coursework if needed.  We offer many resources that you can encourage your student to use.
Remind your student to register online for Orientation as soon as possible and consider coming along too.  (If you are coming, your student needs to indicate a parent/guardian will be attending on the Online Registration Form.)
For additional information and tips on the University experience from the perspective of a parent/guardian/family member, please visit this website:
Parents & Families