MiM Admission
 Admission Requirements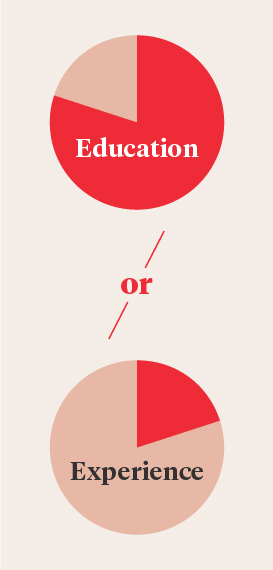 The general admission requirement for the MiM is a 4-year Bachelor of Business Administration or Honours Bachelor of Commerce Degree. The minimum acceptable CGPA (Cumulative Grade Point Average) is a 3.0 out of a possible 4.0, equivalent to a "B" on a letter grade scale. The Department of Business & Administration will assess degrees earned outside of Canada to determine their equivalency.
Applications with a non-business degree, a 3-year Bachelor of Business Administration, a professional designation, or extensive professional experience will also be considered. Pre-qualifying courses may be required as determined by the Department of Business & Administration.
For suitable applicants that have not fulfilled the required undergraduate business courses, the selection committee may recommend, if necessary, undergraduate Business & Administration courses that can be taken as part of Grad Studies, Qualifying Year program. Upon successful completion, while maintaining the above noted 3.0 CGPA, of those courses, the applicant would be considered qualified for the MiM program.
Post Graduate Work Permit (PGWP)
With the majority of this program being done online, international students are not eligible for a Post Graduate Work Permit after the completion of the MiM. 
English Language Requirement for International Students
One of the following satisfies our requirement
A minimum TOEFL score of 550 or 213 on the computer-based TOEFL test, is needed
A minimum IELTS score of 6.5 based on Module A, B, or C (the General Training Module is not acceptable)
A passing grade in the highest level (Level 5) of the 14-week Academic English Program offered through Professional, Applied, and Continuing Education at The University of Winnipeg
A minimum overall result of 60 on the Canadian Academic English Language Assessment (CAEL)
A score of C on the Cambridge Certificate or Proficiency in English (CPE) exam
a minimum score of 80% on the Michigan English Language Assessment Battery (MELAB)
Successful completion of Academic English Program for University and College Entrance (AEPUCE) offered through the University of Manitoba and Red River College
The test should be or have been taken within two years of the date a completed application is filed.
For further information on the English Language Requirement please refer to this document.
Application Procedure
The deadline for applications for our next student intake (planned for August 2021) is February 1, 2021. 
Applications received after the deadline, will be reviewed up until the program spaces have been filled.
For more information, visit: Application Checklist
Application Fees:
Domestic Students: $100
International Students: $120
Online Application

Before completing the online application, please review all the information on this page.
Grad Studies Admission Office
For more detailed information, please contact the Graduate Studies Admissions Office at:
Graduate Studies Admissions
The University of Winnipeg
1RC023B in Richardson College 
599 Portage Avenue
Winnipeg, Manitoba R3B 2E9
Canada
Phone: 204.786.9309
Email: d.habtemariam@uwinnipeg.ca