Applying for Admission
Marriage and Family Therapy Program
---
Application Procedures
APPLICATIONS ARE DUE FEBRUARY 1.
NOTE: 2021 APPLICATION FORMS WILL NOT BE ACCEPTED UNTIL NOVEMBER 1, 2020. 
Application Forms
We recommend that you first download and save the PDF forms to your computer or network drive, and then open it with Adobe Reader and complete it. We do not recommend using any web browser to open and complete the form.
2021 MMFT Program Application Form (fillable PDF)
MMFT Reference Form 1 (fillable PDF)
MMFT Reference Form 2 (fillable PDF)
MMFT Reference Form 3 (fillable PDF)
Where to Submit the Forms
Applications are to be submitted to the GRADUATE STUDIES ADMISSION OFFICE. Please submit your application NOVEMBER 1, 2020 or later.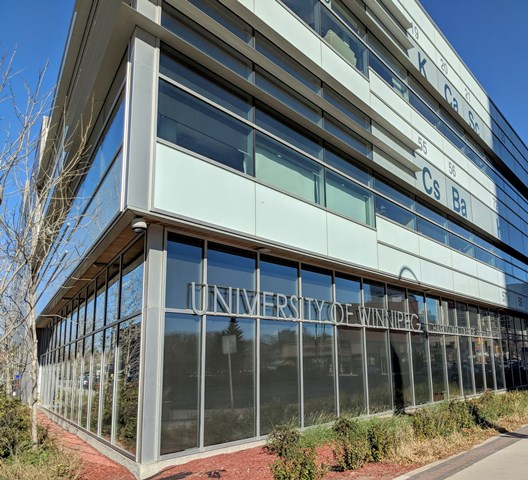 Dagmawit Habtemariam
Enrolment and Budget Officer                 
204-786-9309, d.habtemariam@uwinnipeg.ca
Office: 1RC023B (located in the Richardson Building)
---
What Forms to Submit for Admission
Official academic transcripts for all previous academic work, whether having graduated from the Institution or just having taken courses there, sent directly from the issuing institution(s). If the transcript does not show that a completed degree has been conferred, an official/notarized copy of your diploma is also required. Transcripts must arrive in sealed, endorsed envelopes issued by the home institution(s) in order to be considered official. A 4-Year Bachelor degree from a recognized post-secondary institution with an overall GPA of 3.0 is the minimum requirement. An Honours Bachelor degree, or a Master's degree will be considered an asset. Related training (e.g., a Counselling Certificate) is also an asset.
          * A 3-year Bachelor degree or a GPA lower than 3.0 may be considered. Please submit Form B.
          NOTE: Transcripts in languages other than English and French should include a certified English (literal) translation submitted in a sealed envelope with the official stamp and signature of the translator or notary across the seal.
Three References (forms included in application): 1) from an academic advisor or other person with information on your capacity to do Master's level academic work, 2) from an employer or supervisor, and 3) from a person who is qualified to comment on your academic, professional background, and/or your suitability for the program. Official/formal letters of recommendation must be received in a sealed envelope with the referee's signature across the seal, and can be sent directly to the Graduate Admissions Office or be part of the application.
The application fee (non-refundable): $100.00 for domestic applicants, $120.00 for international applicants.
A

Resume

: Be specific about employer and volunteer work including dates and whether full or part-time, including percentage part-time. Ideally the resume will give evidence for two or more years of employment or volunteer work connected to therapy and/or with families.
An Essay: A brief autobiography (2 – 5 pages) including a description of your family of origin (i.e., the family in which you grew up), cultural background, health and educational history, and how some or all of that influenced your wish to be a marriage and family therapist. The essay should also include the ways that significant events and/or relationships influenced your development and/or your view of relationships. Your capacity to be self-reflective will be evaluated, not the content of the life experience.
(For International Students Only) An official TOEFL or IELTS score: If English is not your first/primary language and you are not from an English Exempt Country, you must provide a minimum TOEFL iBT score of 100, with a score of at least 22 on the writing and speaking component, or PBT score of 600. Alternately, a minimum IELTS score of 7.5 based on the Academic Module is required. On a trial basis for the 2021 fall intake, we accept a minimum score of 125 on Duolingo English Test. English language tests older than two years from the date of application will not be considered. For a complete list of exempt countries, please click here.
Review Process of Applications
Applicants are ranked by points that are allocated in the following categories:
Previous academic performance as shown on transcripts
Employment and volunteer experiences, especially in the field of helping profession
Letters of reference endorsing the applicant
Ability demonstrated through an autobiography to reflect on self and recognize family processes
Bonus points are given for qualities which add to the program: a) fluency Hinther language(s) of a Manitoba population group that needs family therapy services, b) meeting a program need (e.g., solving diversity imbalance problem).
The Applicants are ranked based on the number of points earned from the Application. Interviews are scheduled from among those who rank more highly. More than the number we can accept will be interviewed. The points assigned for the interview will be added to the points earned from the Application to rank the applicants. Those with higher rankings will be offered acceptance.