Study Abroad
French Studies
---
With French  - You can go places!
If you are looking for an unforgettable experience that will help prepare you for your career in tomorrow's world, take advantage of one of the following programs.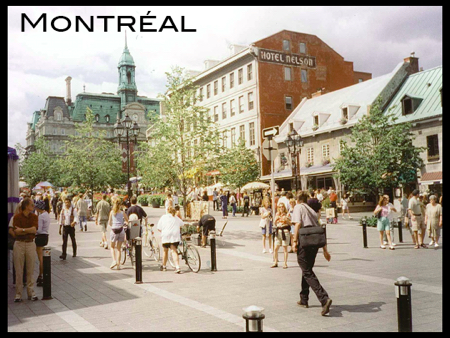 The Explore Program
Every spring and summer, several Canadian universities (in Saint-Boniface, Moncton, Trois-Rivières, Quebec City...) offer 5-week intensive French courses at various levels. You will receive a taxable $2,000 bursary from the Canadian government covering tuition fees, materials, meals and accommodation. These courses are usually transferable for credit as UWinnipeg French Studies courses. For details, go to http://www.jexplore.ca/ .
For how to transfer Explore Program credits, please click here.
After completing your course, you can stay on in a French summer job placement. For more information, contact Young Canada Works at 1-800-267-5173 or fjcf@fjcf.ca.
The TOURS (France) Exchange Program
Each year, two (2) UW students can take arts and science courses at the University of Tours (France) for a semester or a full academic year. You won't have to pay tuition fees but you will have to cover all other expenses including airfare, textbooks, meals, accommodation and general living expenses. For more information on eligibility,please contact Professor Liliane Rodriguez at l.rodriguez@uwinnipeg.ca.
The Odyssey Program
From September to May, English-speaking students can work in a school in Quebec or New Brunswick as an English-language assistant. You'll be paid a total of $18,500 to work 25 hours a week. Go to http://www.myodyssey.ca/en/ for more information.
The France-Canada Exchange Program
Each year, 350 students get the opportunity to work in a school in France as an English language assistant. If you are 20-30 years old and have completed 60 credit hours at university, you can apply. For more information, go to www.ciep.fr.