Katherena Vermette to be UW's 2017 Carol Shields Writer-in-Residence
Wed. Nov. 2, 2016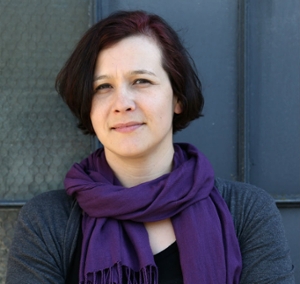 The Carol Shields Writer-in-Residence Committee is thrilled to announce that award-winning writer and former UW English student Katherena Vermette will be UW's 2017 Carol Shields Writer-in-Residence for the month of March, 2017.
After graduating with a 4-Yr BA in English from the UW, Katherena went on to earn an MA in Creative Writing from UBC.  She is the author of the poetry collection North End Love Songs, which won the Governor General's Award for Poetry, 2013.  Her 2016 novel, The Break, also set in Winnipeg's North End, was short-listed for the Governor General's award for Fiction and the Roger's Writers' Trust fiction prize. Katherena's creative activity also includes a series of picture books for children and a film. For more information, please see the recent profile of her on the UW website: http://news-centre.uwinnipeg.ca/all-posts/uwinnipeg-grad-a-rising-literary-star/
Information about specific events related to the residency will be forthcoming.