Candida Rifkind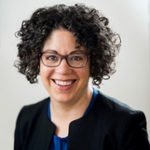 Title: Professor
Phone: 204.786.9198
Office: 2A38
Building: Ashdown
Email: c.rifkind@uwinnipeg.ca
Biography:

Candida Rifkind has a BA (Hon.) in English from Dalhousie University (Halifax, NS), an MA in English from Concordia University (Montreal, PQ), and a PhD in English from York University (Toronto, ON). She specializes alternative comics and graphic narratives, Canadian popular and political writing, and feminist auto/biography theory. Her co-edited scholarly collection with Linda Warley, Canadian Graphic: Picturing Life Narratives (Wilfrid Laurier UP, 2016), won the 2016 Gabrielle Roy Prize for the best book in English Canadian literary criticism. Her scholarly monograph, Comrades and Critics: Women, Literature and the 1930s Canadian Left (University of Toronto Press, 2009), received the 2009 Ann Saddlemyer Award for the best book published on a Canadian theatre topic.
Dr. Rifkind is currently researching comics about migrants and refugees and Indigenous comics and graphic novels. Her editorial projects include Documenting Trauma: Traumatic Pasts, Embodied Histories & Graphic Reportage in Comics (with Dominic Davis, forthcoming Palgrave 2020), a special issue of a/b: Auto/Biography Studies on "Migration, Exile, and Diaspora in Graphic Life Narratives (with Nima Naghibi and Eleanor Ty, forthcoming 2020), and an open access online resource, Indigenous Comics: An Annotated Bibliography (with Camille Callison, Taylor Daigneault, and Amy Mazowita, forthcoming with Jeunesse 2019). She is President of the Comics Studies Society (2019-20), serves on the Editorial Advisory Board of the journal iNKS, and regularly reviews comics and graphic narratives for the Winnipeg Free Press. She is co-editor of the new Wilfrid Laurier University Press book series Crossing Lines: Transcultural/Transnational Comics Studies (with Barbara Postema and Nhora Serrano). Website: www.candidarifkind.com
Teaching Areas:
Graphic narratives and alternative comics; Canadian literature and culture; life writing.
Courses:

(F) ENGL-3980-001 Topics in Comics: Immigration and Arrival
(F) ENGL-4717-050 Topics in Indigenous Literature & Culture: Indigenous Comics
(F) GENG-7820-050 Topics in Visual Cultures
(W) ENGL-1004-003 Intro Reading Culture: Intro Comic Studies
(W) ENGL-3708-001 Canadian Literature and Culture
(W) ENGL-3980-051 Topics in Comics: Autobiographical Comics
Research Interests:
Comics and Graphic Narratives; Canadian Literature and Culture; Life Writing/Autobiography; Screen and Cultural Studies; Women Writers
Publications:

Website: www.candidarifkind.com & www.projectgraphicbio.com
BOOKS
Co-edited with Linda Warley. Canadian Graphic: Picturing Life Narratives. Life Writing Series. Waterloo, ON: Wilfrid Laurier UP, 2016. Print.
Comrades and Critics: Women, Literature, and the Left in 1930s Canada. Toronto: University of Toronto Press, 2009.
SELECTED ARTICLES
Comics Studies
"Geneviève Castrée's Unmade Beds: The Graphic Memoirs and Digital Afterlives of a Young Female Cartoonist." The Comics Grid: Journal of Comics Scholarship. Sep. 18, 2018. DOI: http://doi.org/10.16995/cg.128
 "Memory and Black Visuality in Ho Che Anderson's King." Canadian Graphic: Picturing Life Narratives. Eds. Candida Rifkind and Linda Warley. Waterloo: Wilfrid Laurier UP, 2016. 177-206.
"The Biotopographies of Seth's George Sprott (1894-1975)." Material Cultures. Eds. Jennifer Blair and Tom Allen. Waterloo, ON: Wilfrid Laurier UP, 2015. 225-46.
"The Seeing Eye of Scientific Graphic Biography." Biography: an Interdisciplinary Quarterly. Special Issue on Auto/biography in Transit. Eds. Jason Breiter, Orley Lael Netzer, Julie Rak, Lucinda Rasmussen. 38.1 (Winter 2015): 1-22.
"Design and Disappearance: Visual Nostalgias and the Canadian Company Town." Canadian Literature and Cultural Memory. Eds. Cynthia Sugars and Eleanor Ty. Toronto: Oxford University Press. 2014. 68-93. Book review here.
Canadian Literature
"Norman Bethune and the Contested Spaces of Canadian Public Memory." Contested Spaces: Counter-Narratives and Culture from Below. Eds. Roxanne Rimstead and Domenic A. Beneventi. University of Toronto Press, 2019. 212-240.
"The Returning Reader: Canadian Serial Fiction and Mazo de la Roche's Jalna." Middlebrow Literary Cultures: The Battle of the Brows, 1920-1960. Eds. Mary Grover and Erica Brown. London: Palgrave, 2012. 171-86.
"When Mounties were Modern Kitsch: The Serial Seductions of Renfrew of the Mounted." English Studies in Canada 37.3-4 (2011): 123-46. Winner of the F.E.L. Priestley Prize, which recognizes and acknowledges the best essay published in English Studies in Canada over the past year.
 "Technologies of the Podium: Montreal Massacre Poetry and the Feminist Counterpublic." Open Letter. Special issue on Poetics and Public Culture. Eds. Lily Cho and Melina Baum-Singer. 12.8 (Spring 2006): 46-59.
"Too Close to Home: Middlebrow Anti-Modernism and the Sentimental Poetry of Edna Jaques." Journal of Canadian Studies 39.1 (Winter 2005): 90-114.