George Fulford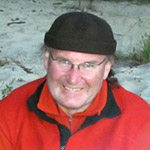 Title: Faculty (Retired)
Email: g.fulford@uwinnipeg.ca
Biography:
Dr. George Fulford is an Associate Professor (now Retired) of Anthropology and the previous Coordinator of the Linguistics Program.  His teaching and research is in linguistic and cultural anthropology, with a focus on Cree communities in northern Manitoba, Ontario and Quebec.  George's work is applied, collaborative, multidisciplinary, and intended to foster a wider understanding and appreciation of the distinct place Aboriginal intellectual capital occupies in Canadian society.
Courses:

Visual Anthropology (ANTH-2116), Algonquian Ethnography, Method & Theory in Linguistic Anthropology (ANTH-2400/LING-2102), Semantics (ANTH-2405/LING-2004/ENGL-2806), Ethnohistoric Method & Theory (ANTH-3117/ANTH-4117/HIST-3526/HIST-4526)
Publications:

Sharing Our Success. Kelowna BC: Society for the Advancement of Excellence in Education.  354 pp
Globalization and Television in First Nations Communities: a View from the North. In Globalization and Communities: a Canadian Perspective. Ed. J-L. Chodkiewicz. Winnipeg: University of Manitoba Press. Pp. 113-28.
"'Who is Breaking the First Commandment?': Oblate Teachings and Cree Responses in the Hudson Bay Lowlands". Reading Beyond Words: Contexts for Native History. Eds. Jennifer S.H. Brown and Elizabeth Vibert. Peterborough: Broadview Press. Pp. 293-321.