Program History
Walls to Bridges
---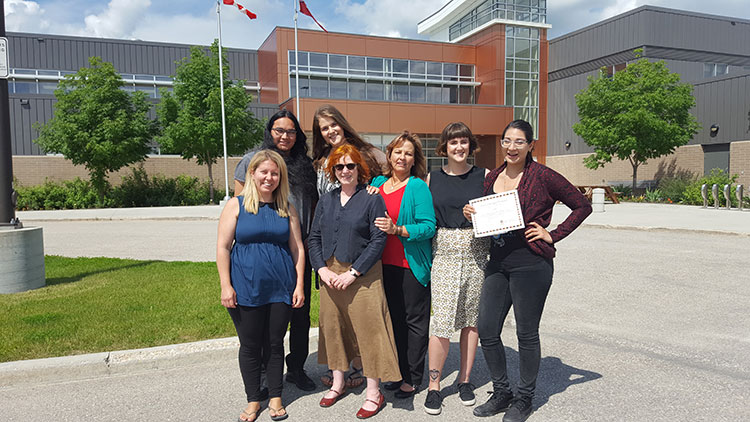 Walls to Bridges began as pilot project at The University of Winnipeg in 2014. Since then, the program has been so successful it has been offered since its inception.
UWinnipeg's Dr. Judith Harris helped develop this program after receiving training at an Inside-Out Prison Exchange Program Think Tank located in a maximum security prison in Graterford, PA.
UWinnipeg currently has six instructors trained in the Walls to Bridges approach.
The UWinnipeg program builds on the experience of the American Inside-Out Prison Exchange Program, which was founded by Lori Pompa, professor at Temple University, and Paul Perry, who is serving a life sentence at Graterford Prison in Philadelphia, PA.
Perry believes that if people inside and outside of prison meet over a sustained period to study, collaborate, and analyze challenging social issues together, they will grow as individuals, forge new ways to build community, and develop insightful, sorely needed approaches to social transformation.
The Canadian Program was initiated by Dr. Simone Davis, Canadian Studies, University of Toronto in 2012. The program has been developed at Grand Valley Institute for Women by Shoshana Pollock and the Grand Valley Think Tank. UWinnipeg is one of eight participating universities in Canada.
Past courses
2017
Community Development (UIC 2001)
2016
Indigenous Literatures and Culture (ENG 3717) and Community Development (UIC 2001)

2015
Reading Writing and Story-telling through Water (MULT-1200)
2014
Community Development (UIC 2001)