Student Success Story
Finding the right path
Having strong female role models changed Sidney Leggett's perspective on University and her place in it, giving her the confidence to push herself harder and speak her mind.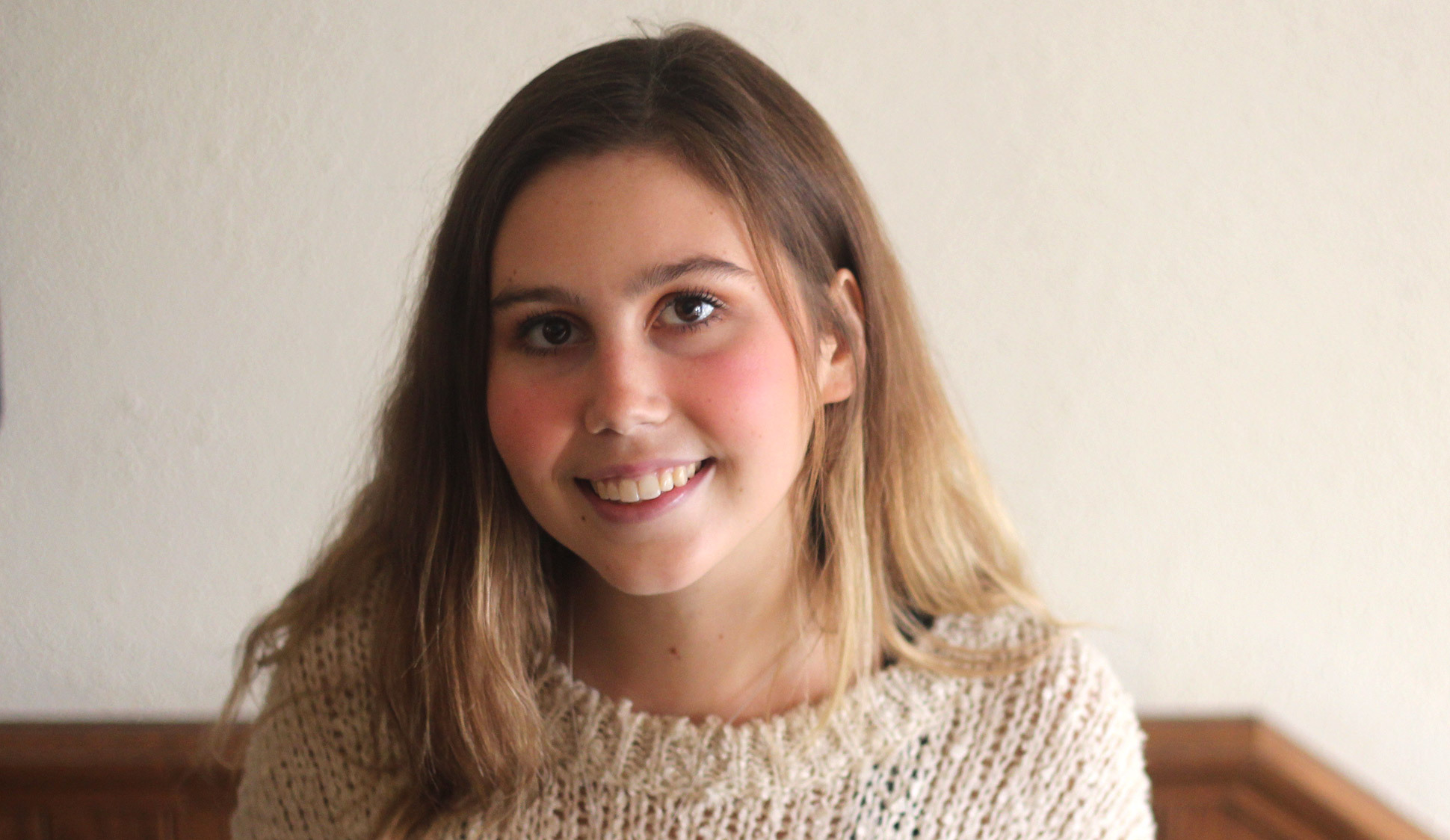 When Sidney Leggett started university, she saw it as a means to an end.
"I was always interested in academics so I knew it was something I had to do, but I thought I would just do it as fast as I can to start working right away, and not even think about all the little things that happen in between," she said.
It turns out the little things in-between are where the magic happens.
After a redirection in her first year, where she realized that neither living away from home nor studying engineering was working for her, Sidney moved back to Winnipeg and the campus she'd grown up on (she graduated from The Collegiate) to begin working toward a Bachelor of Science degree in applied computer science, specializing in health technology.
"Deciding to come home was big," said Sidney. "I realized, you don't have to stay stuck in something because, 'this is what you signed up for' or 'you're going to be in university longer if you switch' — because deciding to switch helped me enjoy university."
Making connections
Not long after Sidney moved back to Winnipeg, a series of doors began opening up for her.
She got involved with the Computer Science Student Association and the Aboriginal Student Centre, finding a network of like-minded peers.
Then, one of her professors encouraged her to take part in the University's Pathway to Graduate Studies (P2GS) program, which revealed her aptitude for research.
While in P2GS, Leggett met honours physics student Melissa Anderson, who invited her to join UWinnipeg's .caISIS chapter, a student-run group established in 2019 to increase Indigenous students' access to networking, peer support, and mentorship. 
In this group, Leggett, who is Métis, developed friendships with other Indigenous students who shared opportunities and resources. This is where she learned about a cross-disciplinary summer internship at the Arthur B. McDonald Canadian Astrophysics Research Institute, a program she initially wasn't planning to apply for.
"I looked at the application process and it was pretty intense," she said. "You had to talk to people — and it was due in two days!"
But she couldn't let the opportunity pass her by. She quickly moved into gear and was one of four students across Canada selected for this unique program that provides non-physics majors with $10,000 in funding toward astroparticle physics research. 
Meeting Michelle Obama and empowering women in STEM
Around this time, another amazing opportunity presented itself.
The Winnipeg Chamber of Commerce was hosting former First Lady Michelle Obama, and they invited four UWinnipeg students to meet with her. Sidney was one of them.
"It was surreal. I couldn't believe it was actually happening," said Sidney. "She told us we have to make a change in the world, that it's up to us. This really stuck with me."
Want to know more about Applied Computer Science at UWinnipeg?
Get in touch
Sidney encourages young women interested in science and technology not to be intimidated if they are the only female in the room.
"When you fight through that awkwardness, you're helping pave a way for other young girls coming in and eventually there will be more women in STEM."
Having strong female role models has changed her perspective on university and her place in it, giving her the confidence to push herself harder and speak her mind.
"It's either: be assertive or sit back and listen," said Sidney. "I prefer to tell my own story."