Student Success Story
Discovering her true path
Sophia Hershfield arrived at UWinnipeg without a clearcut vision, but helpful professors led her to discover her passion: guiding the next generation to great heights.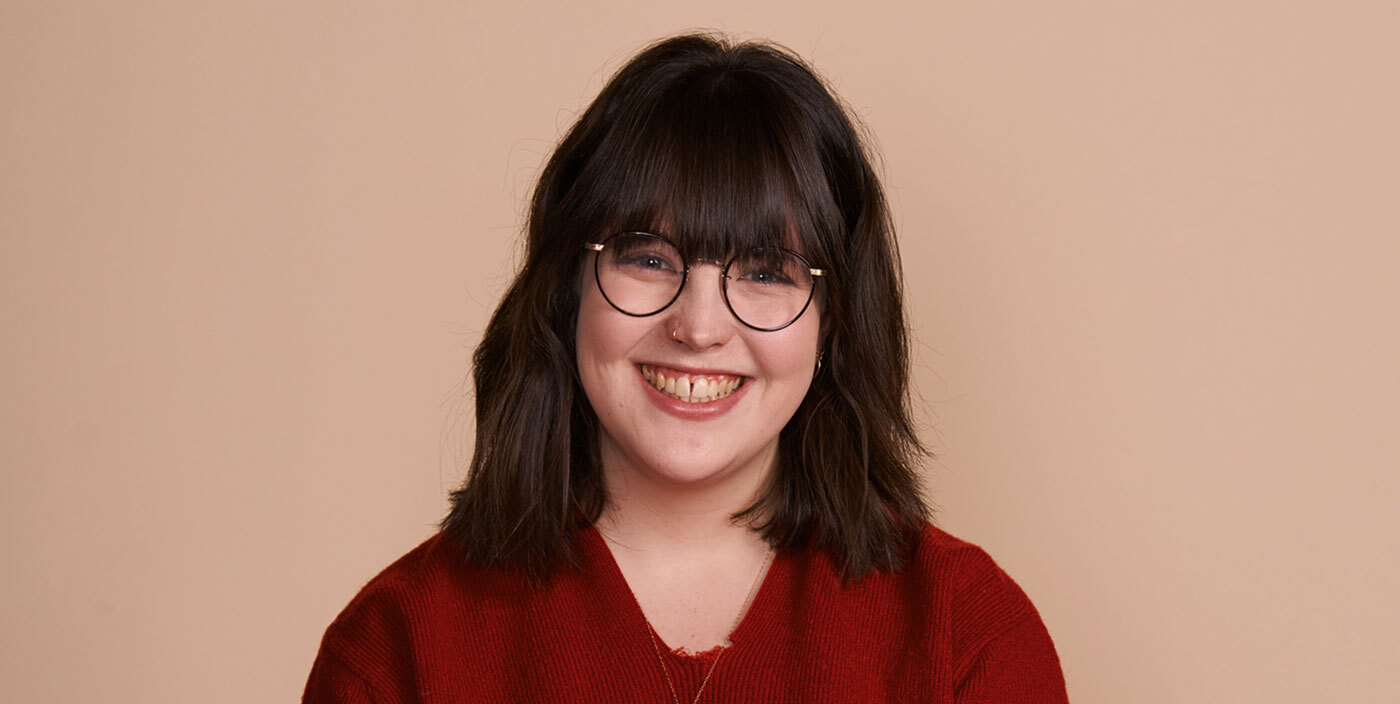 Sophia Hershfield would like to say she arrived at The University of Winnipeg with a road map for her educational journey at the ready. Any such story, however, is belied by her first-year transcript. Indecisive about her major, she sampled courses from five different departments, and she laughs about her class selection process looking back. "I just took any course that had a vaguely interesting description and figured I would roll with it from there," she said.
Connecting with profs
Meandering as her first year was, all it took was one bit of inspiration from English professor Dr. Jenny Heijun Wills for Sophia to be set on course. What Wills saw in her was aptitude and ability, and the professor eventually pulled Sophia aside to tell her she had a gift for English. Once engrained in the department, Sophia found continued guidance and mentorship not only from Wills but others throughout the English faculty.
"They really taught me to trust my intellectual instincts and push myself to try new things and reach new limits of what I could do and really explore ideas and concepts that were interesting to me," she said. "It made me really confident in what I could do as a thinker and a writer…I realized that this is something that I could be good at, and they gave me the encouragement to get there."
Building new bonds
It's those one-to-one connections Sophia made with her professors, the same relationships that put her on her academic path, that initially drew her to UWinnipeg, too. Coming from a small, tight-knit Winnipeg high school, she wanted to find a community-focused institution that matched who she was as a student and person. But the benefits of UWinnipeg's strong sense of community went even beyond the classroom, as Sophia was able to expand her horizons on campus. To wit, her enthusiasm for debate led to one of her most unexpected post-secondary successes.
Joining the debate
Shortly after arriving at UWinnipeg, Sophia became involved with The University of Winnipeg Debate Society as a way to continue to pursue that passion and meet new people on campus. In doing so, she stumbled into a chance opportunity to volunteer at a training event with UWinnipeg's JDC West debate team, a group with which she was wholly unfamiliar prior to that first introduction. One session turned to two, two turned to three, and it wasn't long before she had formed meaningful bonds with the JDC West participants and found herself part of the team.
As an English major, Sophia couldn't have fathomed participating in a prestigious business competition against other undergraduates from across Western Canada. More unfathomable yet, though, was that she would close out her time with UWinnipeg's JDC West squad as co-captain, a role for which she won Executive of the Year.
"It was crazy to me that I went from just joining this random team, really out of the blue to do some debate, to taking on the highest leadership role of the team and then winning an award for it against a bunch of actual business students," she said. "That was surprising and memorable and incredibly fun and really taught me a lot."
Taking the next step
And given everything her time at UWinnipeg has provided her — friendships, experiences and guidance — Sophia's dream is to give it back. Formerly uncertain about her direction, her vision of the future has crystallized: she dreams of following in the footsteps of the UWinnipeg professors who helped her believe she could do great things.
"I didn't really think I could be a student at that level, and I think that's something UW really showed me," she said. "In general, I got to learn a lot and really explore different ideas. I really got to intellectually push myself at The University of Winnipeg because there's such a dynamic group of students and professors."