Student Success Story
Learning ancient language and cultivating community
Embracing challenge allowed Rachel Smith to discover her passion, a connection to her past, and contextualize the world around her.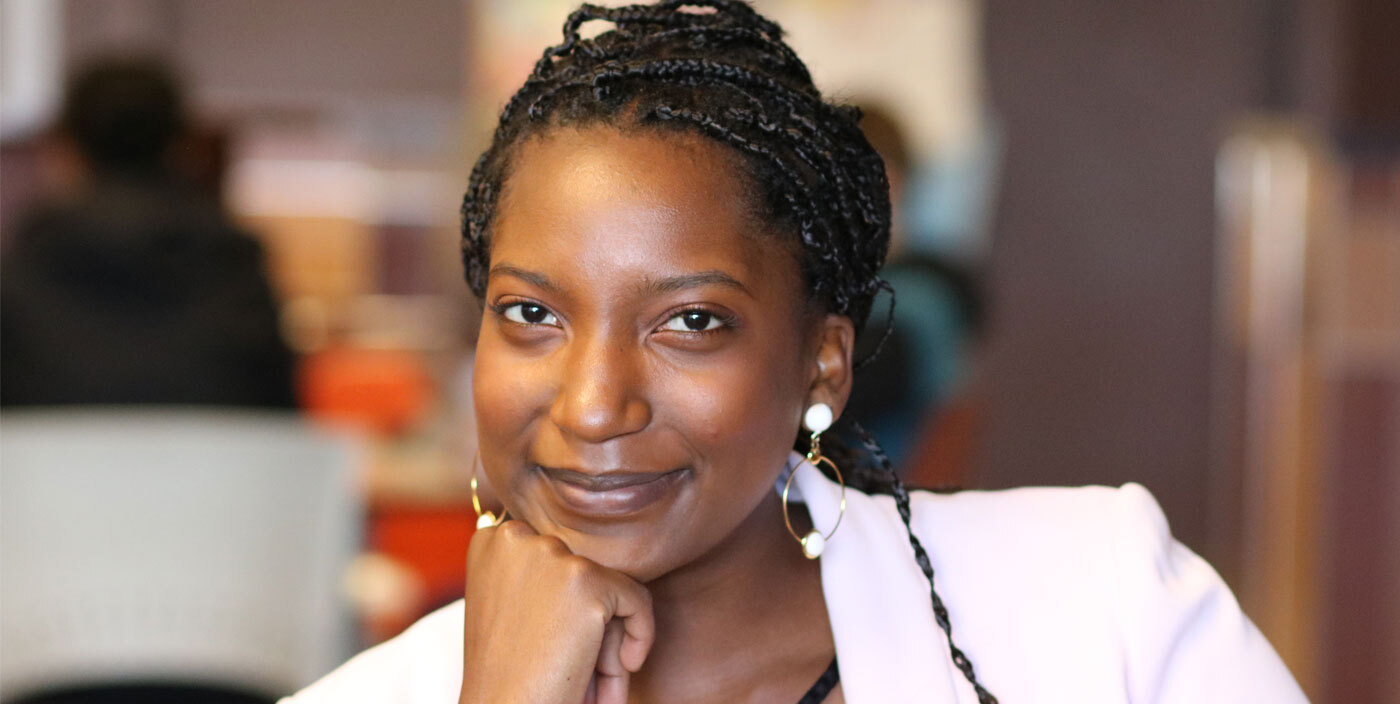 Rachel Smith didn't follow a direct path from high school to university. Instead, she devoted her time to running day camps, bible studies, and homework programs in Winnipeg's inner city and an orphanage in Romania.
"Little else felt quite so urgent or worthwhile at the time," she said.
But after a decade working with youth, she began thinking of the larger difference she could make with higher education. She wanted to be a teacher or lawyer fighting for justice and cultivating a healthier, more vibrant community. "I needed to be an example to the youth I work with, of what education looks like, and why it's important," she said.
Connecting with the past
When she arrived at UWinnipeg in fall 2017, Rachel was scared of failure. This might seem surprising considering her academic success, but at the time she didn't know what to expect.
"I had huge imposter syndrome," she said. "I wound up taking courses that looked easy — but instead of making my university experience better, I was bored."
She found the stimulation she was looking for in the university's Greek, Latin, and Hebrew courses. This led to her to pursue a minor in Latin and apply for a language bursary to spend the summer of 2019 poring over ancient texts at The University of Toronto.
Rachel spent her evenings in conversation with her grandmother and aunt who live in Toronto. She hadn't previously realized that they studied the Classics and learned Latin while growing up in the Caribbean. "That conversation felt like a bit of a discovery — a connection with my past."
At the same time, she found Martin Bernal's Black Athena, which challenges conventional views of the Eurocentric origins of classical civilization. "It was really empowering to find myself in that discourse," said Rachel.
Studying Black literature during the pandemic
After that summer in Toronto, Rachel returned to UWinnipeg and enrolled in a Black Canadian literature course taught by Dr. Candida Rifkind and an African literature course with Dr. Chigbo Anyaduba.
In Rifkind's class, she created a podcast-style audio recording for her final assignment instead of a traditional paper — weaving between poetry, interviews, music, and storytelling to explore Black female past and presence from a Canadian perspective.
"This was my favourite university project ever," Rachel said. "It was the first time that I felt like I could fully express the way I was responding to the text, and the first time I got 100% on a project."
These courses gave her a new perspective that informed the way she discussed literature while volunteering with newcomer students. As the pandemic hit and racial tensions around the world escalated, the courses also gave Rachel a way to contextualize what was happening.
"This year has provided a great deal of reflection for me in the wake of not only the pandemic but the protests, and everything that has burst out of this season of turmoil in the world," she said. "I wouldn't have had as constructive a place to process everything that I've needed to process if I wasn't at university, enrolled in these courses and engaging in conversation with these professors."
Preparing for success
She isn't yet sure if she wants to pursue teaching or law, or both. But whatever her degree leads to, she knows forming good habits is vital. She is not as disciplined as she'd like to be but it's a goal she works toward.
"Discipline is the greatest indicator of success in any field within academia, not talent and ability," she said. "Some people might have more of an aptitude to be able to read through things better. They might finish quicker or understand things better, but if you form good habits, you'll be like 'why was everybody freaking out about university' and if you don't, you'll be like 'oh my gosh, I totally get what everyone is saying.'"