Student Success Story
Choosing his own adventures
A love for adventure and the outdoors led Mohamed Crossman-Serb away from an office and into the open air.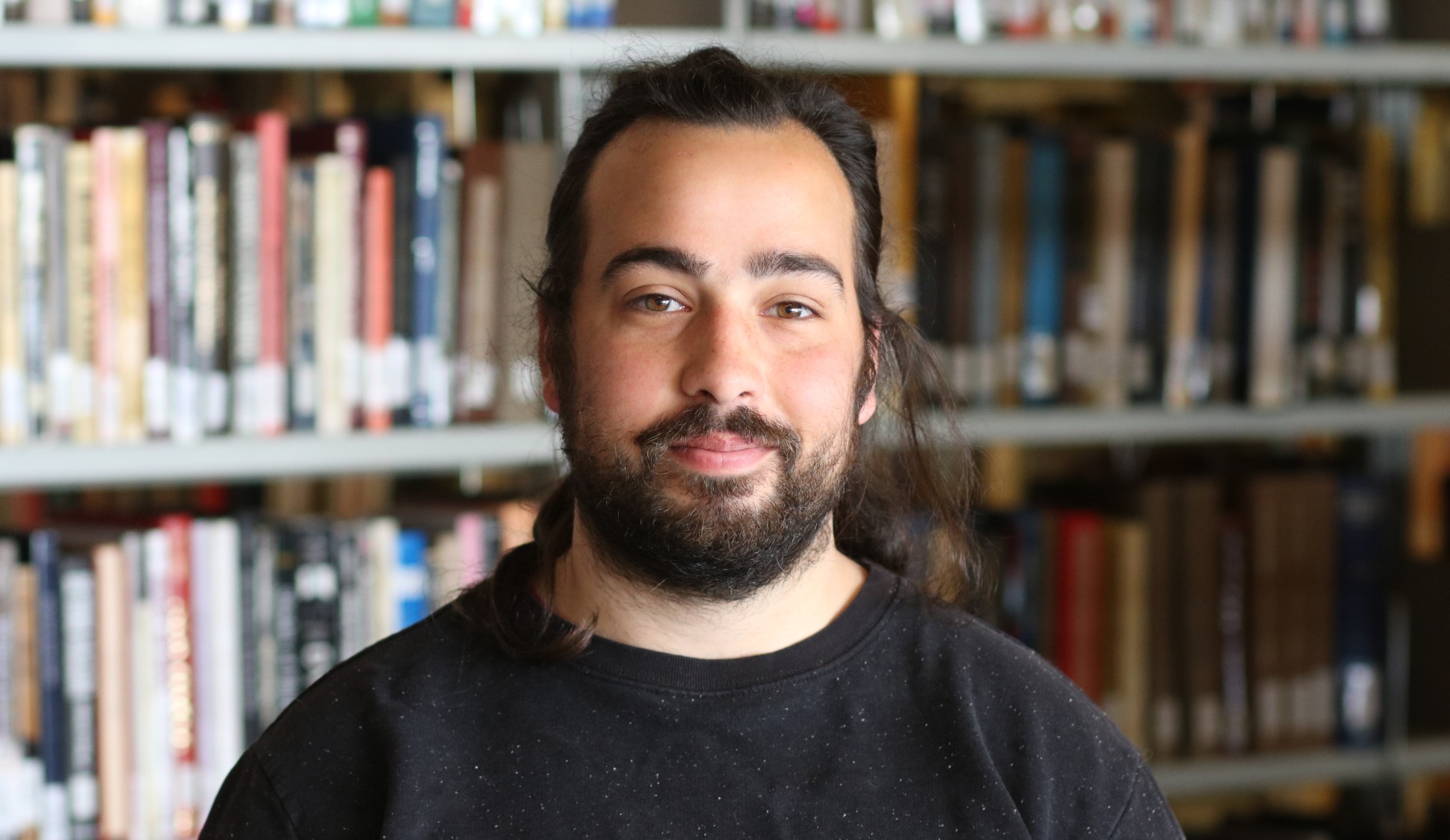 Born and raised in Winnipeg, Mohamed Crossman-Serb is a globe-trotting athlete and academic. While remaining connected to his Métis community, he has a curious mind and penchant for adventure that have led him far afield. Mohamed is an avid canoeist and even competed on the Libyan National Team, reflecting his father's heritage. 
Going against the current
Coming to UWinnipeg, Mohamed knew he didn't want to be in an office, seeking a path that included action and the outdoors. He graduated with a double major in chemistry and kinesiology — the exercise science — and is now the director and co-founder of a non-profit organization called Waterways Recreation. 
Combining recreational programming knowledge from his kinesiology degree and his love for canoeing, Mohamed creates programs and supports community wellness through canoeing and outdoor recreation — specifically for Indigenous youth. 
Mohamed also works for two other community organizations: the Norwest Co-op and Winnipeg Trails.  As an Arabic speaker, one of his tasks at Northwest Co-op is working as a translator assisting Syrian refugees. "I took an Arabic course at UWinnipeg and also spent close to seven months in Libya, staying with my grandmother and competing on the national canoeing team," said Mohamed. 
Want to know more about Kinesiology at UWinnipeg?
Get in touch
Broadening horizons
As an adventurer, Mohamed has advice for students: "Get out of your comfort zone. Join those student groups, get involved in other activities, and take any opportunities that become available." 
Mohamed's advice is based on personal experience. He took advantage of a research opportunity in the Indigenous Summer Scholars Program (ISSP) and worked with geographer Dr. Nora Casson on Human Influences on Water Quality. 
"I'm looking to do a master's program, and as a Summer Scholar it was a perfect way to get firsthand experience of what a master's program and research might look like," said Mohamed. "It was a great experience! My chemistry was super-useful and this project enabled me to jump fields while not being completely lost." 
His research introduced him to a variety of subjects ranging from geography and hydrology to computer coding — something he had never done before but soon found he excelled at.
Appreciating personal connections
Mohamed chose UWinnipeg for its convenient downtown location, smaller class sizes, and diverse student body. He also was attracted to the campus atmosphere and remained at UWinnipeg because of his professors. 
"They were all so good, and many left an impact on me. My professors were super-personable and went out of their way to help." 
Mohamed is now considering UWinnipeg's Master's in Development Practice Program: "I am interested in Indigenization of organizations, looking at Indigenous governments as well Métis organizations, as they are close to my heart."