Student Success Story
Advocating for Indigenous students
The first in her family to attend university, Meagan Malcolm hopes to put her knowledge to use helping Indigenous communities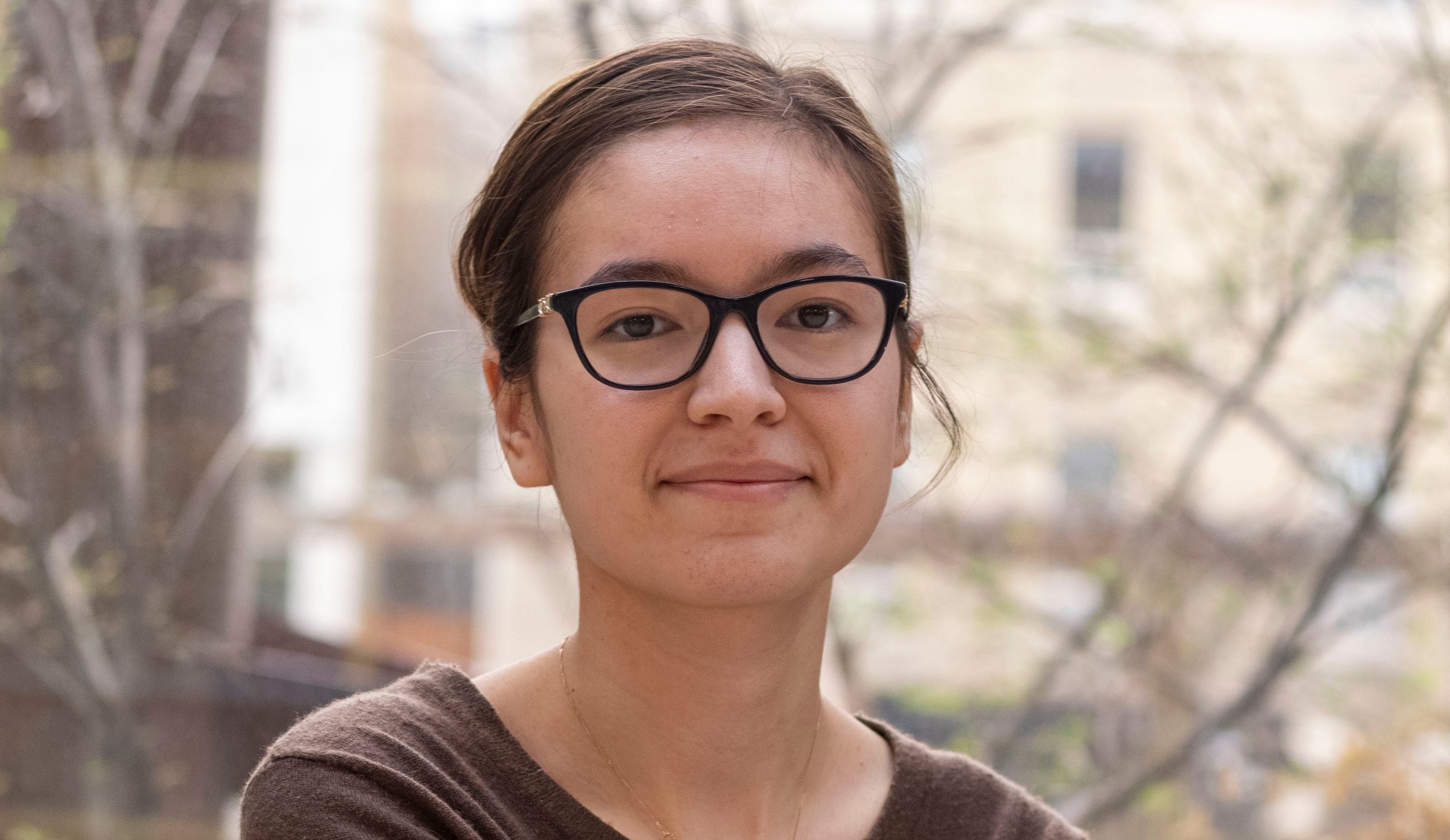 Meagan Malcolm didn't initially picture herself at The University of Winnipeg.
Spending her high-school years in Winnipeg, she imagined the "traditional university experience," which is to say she envisioned packing her bags and leaving home to pursue her studies. But as her post-secondary journey drew closer, Meagan began to reconsider what she really wanted from a university experience.
The first in her family to attend university, Meagan wanted a positive campus lifestyle. She desired the face time with professors that modest-sized classes could present. And as an Indigenous student — she is an Anishinaabekwe from Roseau River Anishinaabe First Nation — Meagan sought an institution with a large Indigenous community that provided those students with resources.
Want to know more about Criminal Justice at UWinnipeg?
Get in touch
She soon realized that UWinnipeg checked each box and that the experience she had been seeking was right in her backyard. "There is a lot of support here for Indigenous students. Looking back I wonder if I would have gotten the same support if I had gone to a bigger post-secondary institution."
Finding her path
Troubled by the overrepresentation of Indigenous peoples in the Canadian criminal justice system, Meagan's vision of her path at UWinnipeg was precise. By majoring in criminal justice, a topic which had long held her interest, she saw an opportunity to better understand systemic reasons behind the incarceration rates of Indigenous peoples and explore ways to resolve the issue.
Meagan's studies also opened her mind to alternate paths she could take with her degree, in no small part thanks to UWinnipeg's Indigenous Summer Scholars Program (ISSP).
As she participated in the ISSP under the supervision of Dr. Jeannie Kerr, an associate professor in the Faculty of Education, Meagan dove deep into UWinnipeg's Indigenous Course Requirement. Transformative and eye-opening, it led her to consider a career in academia, a pursuit that was further cemented following her work investigating Mt. Elgin Residential School as Senior Research Assistant under Dr. Mary Jane McCallum, assistant professor in UWinnipeg's History department.
"The research projects I have been a part of have been very rewarding for me; I can use research to help other Indigenous communities," Meagan said. "As of right now, a career in academia, specifically research, is what's calling me, but I am going to keep an open mind and not limit myself. I know a lot of the work that I do is advocating for Indigenous students, and I would like to continue this in my career."
Helping to bring about change
However, it wasn't just academics which encouraged Meagan's change in direction. Finding her voice as an advocate for Indigenous communities, she lobbied the federal government on Parliament Hill on Indigenous access to education and action to climate change. She gave a virtual statement in the House of Commons for the Daughters of the Vote on access to clean drinking water on First Nations. And she spurred change on UWinnipeg's campus by way of student politics.
After getting her start as co-president of the Indigenous Students' Association, Meagan was approached to run for the presidency of UWSA, a position for which she would have otherwise never strived had it not been for the encouragement and support of her peers. The first Indigenous woman to be elected president of UWSA, a role she called the "most challenging, difficult, and rewarding," Meagan drove change by establishing the UWSA Indigenous Advisory Circle, among a number of other accomplishments.
"It is the position that I have learned the most from, and it has shown me what I am capable of. All of the experiences I had during my time at UWinnipeg have helped me to become more confident, self-assured and assertive."
Header image courtesy UWSA