Dr. Linda Dietrick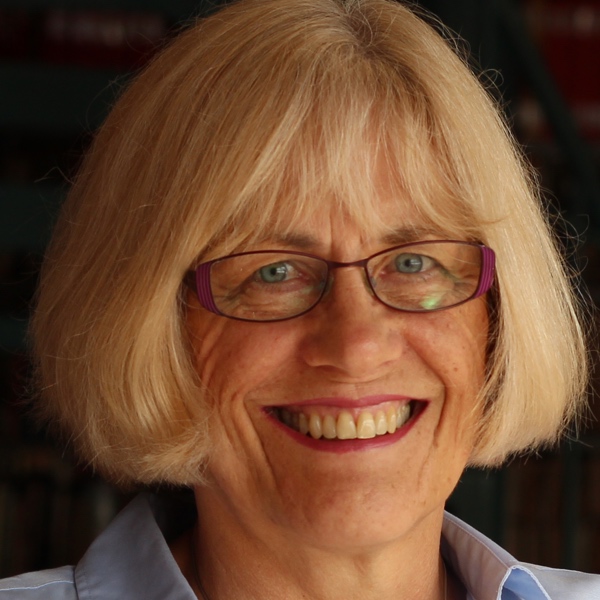 Title: Associate Professor of German Studies
Email: l.dietrick@uwinnipeg.ca
Biography:

Following undergraduate studies in Pennsylvania, Munich and Heidelbery, Dr. Linda Dietrick did her graduate work at the University of Toronto, where she completed her doctorate in 1983. After holding short-term appointments at the Universities of Toronto and Manitoba, she joined what was then the German Department at the University of Winnipeg in 1989. Dr. Dietrick's doctoral research was on the symbolism of space(s) in the fiction of Heinrich von Kleist (1777-1811). Kleist's remarkably modern tales still resonate today: "The Marquise of O" was turned into a celebrated fillm by Eric Rohmer, and "Michael Kohlhaas" inspired E.L. Doctorow's novel Ragtime. Her research interests have continued to centre on the period around 1800, focusing not only on Kleist's more famous contemporaries Goethe and Schiller, but also on women writers like Charlotte von Stein, Karoline von Günderrode, and Sophie Mereau. Most recently she has been working on the relationship between theories of genius and theories of reproduction around 1800. She examines what women writers knew about these ideas and how they reflected them in their writings. Dr. Dietrick has taught all levels of German language as well as German literature, literature in translation, film, and European cultural hisotry. As a non-native speaker of the language, she is always pleased when people ask her what part of Germany she comes from, and she is proud of all her students who, like her, have learned German in the classroom. She also enjoys introducing people without knowledge of the language to the great writers of German-speaking Europe.
Teaching Areas:
German language, literature and culture; German and European cultural history; the relationship between literature and the other arts, including film.
Research Interests:
German women writers around 1800; Romantisicm; cultural studies in the long eighteenth century; gender in the history of science; humanities education.
Publications:

Dietrick, Linda, and Birte Giesler, eds. Weibliche Kreativität um 1800 / Women's Creativity around 1800. Hanover: Wehrhahn Verlag, 2015.
---. "Vegetable Genius and the Loves of the Plants: Botany in German Poetry around 1800." Translation and Translating in German Studies: A Festschrift for Raleigh Whitinger. Ed. John L. Plews and Diana Spokiene. WCGS German Studies Series. Waterloo: WLU Press, 2016. (forthcoming August 2016)
---. "Conceiving Female Genius around 1800: Reading through Women's Eyes." Weibliche Kreativität um 1800 / Women's Creativity around 1800. Ed. Linda Dietrick and Birte Giesler. Hanover: Wehrhahn, 2015. 53-78.
---. "'Swim across with me to the huts of our neighbors': Colonial Islands in Sophie von La Roche's Erscheinungen am See Oneida (1798) and Jacques Henri Bernardin de Saint-Pierre's Paul et Virginie (1788)." Sophie Discovers Amerika: German-Speaking Women Write the New World. Ed. Rob McFarland and Michelle Stott James. Rochester, NY: Camden House/Boydell & Brewer, 2014. 16-29.