Frank Brückner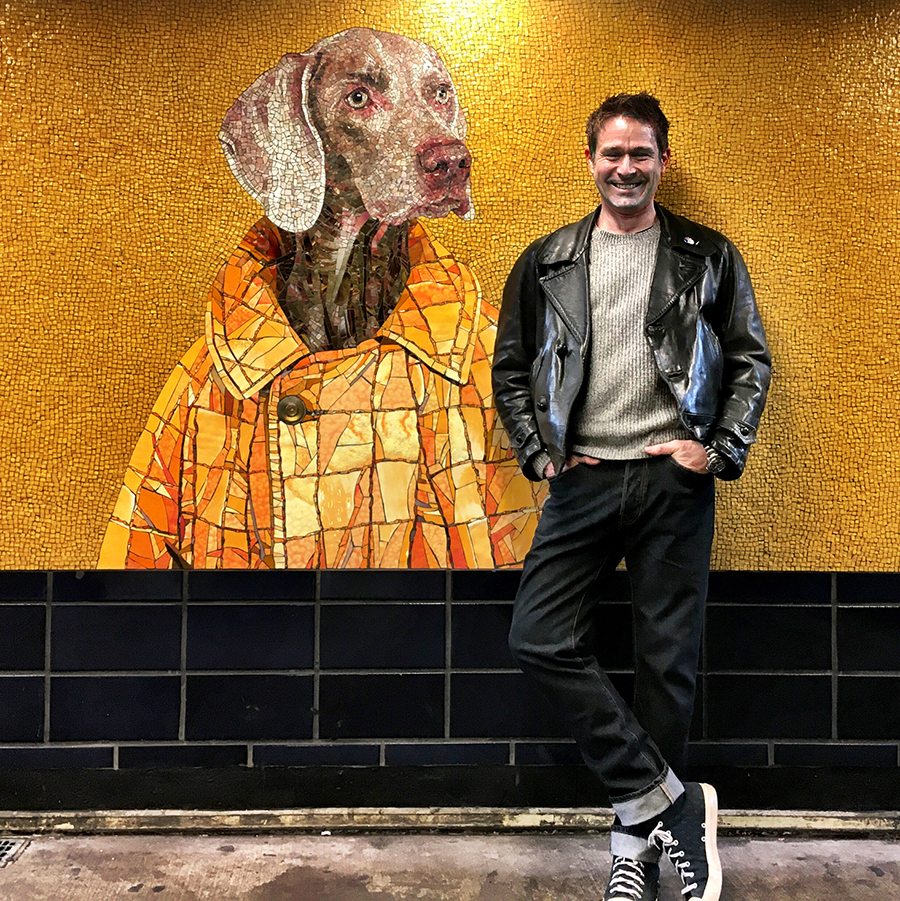 Title: Contract Instructor of German Studies
Email: f.brueckner@uwinnipeg.ca
Biography:

Frank Brückner is a dual German/American citizen. He was born and raised in Germany and spent most of his life in Berlin. He studied drama at the distinguished Mozarteum in Salzburg and obtained his MA in Acting in Berlin. Frank's deep understanding of written and spoken language has led him to teaching.
Frank has written and/or starred in a number of award-winning international films, theater and stage productions. Frank is also a singer/songwriter/guitar player. He writes and performs in both German, English, and French. His original punk rock Kabarett act "Die Korrekten" performed throughout Germany as did his bands "chansonpunk©", "toxics" and "Die Emilys". In addition, Frank's short fiction has been published in Europe.
Frank has also simultaneously translated German Chancellor Angela Merkel for MSNBC, during high-profile world events.
Teaching Areas:

Frank is currently teaching German Language at the University of Winnipeg and Fairleigh Dickinson University. From 2015-2020, Frank taught German Language and culture in the Department of Modern Languages, and 'Acting for Filmmakers' in the Filmmaking BFA program, at Montclair State University - just outside of New York City. Prior to that Frank co-taught a course on Theater and Language; Staging the Middle Ages, at the Department of Germanic Languages and Literatures, University of Pennsylvania in Philadelphia.
Courses:

GERM-1001 (Introductory German)
Research Interests:

Language, Acting, Film, Music, Theater, History.
Publications:

(selection)
FILM/TELEVISION/THEATER/VOICE OVER:
SNAELAND (USA/Iceland/Germany, 2019), Feature Film, Lead Actor
KINDERWALD (USA, 2014), Feature Film, Co-Writer/Lead Actor
NEIGHBORS (USA, 2012), Short Film, Co-Writer/Lead Actor
A WONDERFUL DAY (USA, in post-production), Short Film, Writer/Director/Lead Actor INTERMEZZO (Germany, 2004), Producer/Writer/Lead Actor
"Sobre El Arcoiris" (Spain/Germany), "Fremde Heimat" (Germany) and "Das Leben geht weiter / Life goes on" (ARTE, Germany/France) - Trevor Griffith's "Skins, Oi for England", Nigel Williams' "Class Enemy", William Shakespeare's "A Midsummer Night's Dream", Tracy Letts' "Killer Joe" - "Red Dead Redemption II", "Caillou", DeutschlandRadio
FICTION:
Satirical erotic short stories: "Senf" and "Enten"; "Porno Royal" (Erotik-Anthologie, Edition Erozuna, Berlin)
Fictitious short diary of a journey across the country: "Trip thru the U.S.A."; "Das dünne Buch" (Literaturzeitschrift, Potsdam)