Z. U. Wolf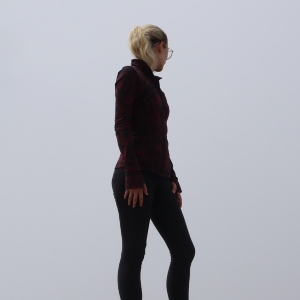 Title: Graduate Student
Email: wolf-z@webmail.uwinnipeg.ca


Degree: Master of Science
Thesis: Carbonates and Silica in Our Solar System
Supervisor: Dr. Ed Cloutis
Entry: Fall 2021

Research Interests:
My research involves the study of various types of silica deposits that are known to be widespread on Mars, including Jezero crater, site of the Perseverance Rover. I am investigating the internal morphologies and compositions of selected Mars analogue sites that are rich in silica, as well as characterization of any preserved microbes. T

Biography:
I graduated with a B.Sc. (Hons) in Chemistry and a B.A. in Geography from the University of Winnipeg.  I choose the MESC program because it allows me to use both my chemistry and geography degrees in an area of research that is constantly evolving and that I am immensely passionate about.