Olivia Kehler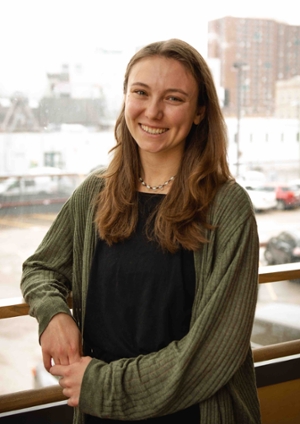 Title: Graduate Student
Email: kehler-o@webmail.uwinnipeg.ca


Degree: Master of Arts
Thesis: Trialing a Culturally Appropriate Community Assessment Process with Dakota Tipi First Nation
Supervisor: Supervisor Name
Entry: Fall 2022

Research Interests:
My research consists of partnering with a local company to develop recommendations for research and assessments taking place in Indigenous communities, and gaining feedback from a local community on their experiences with a resulting assessment process. The goal of this research is to contribute to creating an assessment process that is culturally appropriate and in line with Indigenous worldviews, promoting sustainable, culturally-tailored community development. More broadly, my burgeoning research interests revolve around the connections between people and land, and the importance of connection to and restoration of land for human well-being. I find that my research interests have been shaped by significant life experiences with canoeing and farming. 

Biography:
Although I consider myself "from" Manitoba and Minnesota, I only started to become well-acquainted with this part of the world in 2012 when my family moved "back" here after spending much of my childhood internationally for my parent's work. I consider myself fortunate to have had experience both of living internationally as an expatriate and a foreigner, and as a local of Winnipeg, Manitoba, Canada, both of which are experiences I value enormously.  I graduated from the University of Winnipeg in 2022 with a BA in International Development Studies, and stayed on to pursue a Master of Arts in Environmental and Social Change. I look forward to building on my knowledge of social and environmental issues, and hope to find tangible ways to apply my studies meaningfully to other areas of my life. When not studying, I enjoy working with my hands, exploring the great outdoors, and brainstorming ways to change the world for the better.