UWinnipeg's Unique Role in the MDP Global Network
Sustainable development is a complex goal that requires knowledge and skills from a range of disciplines. And yet, until the creation of the MDP, there was no comprehensive development education program and systematic skill development that trained future development practitioners to be multi-disciplinary problem-solvers.
The creation of the MDP program was the principal recommendation made by the International Commission on Education for Sustainable Development Practice [PDF]. Supported by the John D. and Catherine T. MacArthur Foundation and based at The Earth Institute at Columbia University, the Commission was established in early 2007 to identify the core cross-disciplinary educational needs to support problem-solving in the realm of sustainable development. The Commission found that professionals working in development- whether with non-governmental organizations, developing-country ministries, developed-country aid agencies, or academic institutions- were not sufficiently prepared to tackle the multi-faceted and complex challenges they face. As such, the Commission recommended, "…building a comprehensive new system of professional education anchored in a practical, cross-disciplinary approach to continuous learning throughout the lifecycle of a sustainable development practitioner."[1]
This comprehensive new system became the MDP. There are over 37 universities on six continents that offer the MDP and the University of Winnipeg is a founding member.
UWinnipeg is the only institution in the global MDP Association to focus specifically on Indigenous Development.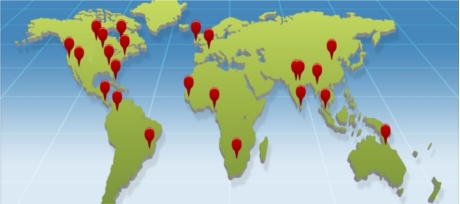 The University is uniquely situated to offer such a specialization. A downtown campus, located in the center of North America, UWinnipeg has years of well-established relationships with Indigenous Elders, communities and organizations, governments, students, and faculty. You will have the opportunity to discuss and share with people in all of these areas, and contribute to critical thinking and sustainable change and development.
At the University of Winnipeg, we have nurtured Indigenous scholarship including teaching, research, and application of skills by and for Indigenous peoples. UWinnipeg is honored to have one of the fastest-growing Indigenous student populations in the country and we take pride in attracting and retaining Indigenous students from across Canada and many parts of the world.