Pride UWinnipeg
Fri. Sep. 4, 2020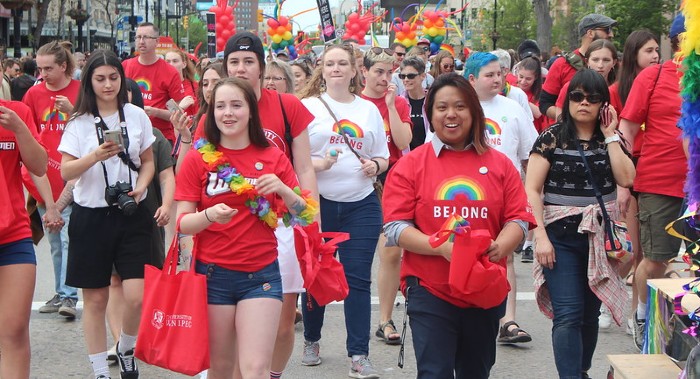 Due to these unprecedented circumstances, we will not be celebrating Pride in person this year. But that doesn't mean there aren't other ways we can be a part of the celebration!

The University of Winnipeg will be celebrating with a Pride and Two-Spirit flag raising ceremony on Wednesday, September 9, followed by a panel discussion titled Coping with COVID on Friday, September 11. We also encourage our community to decorate their homes and spaces to show their support and add a little colour to the world during these uncertain times.  
---
Virtual Events

Pride and Two-Spirit flag raising ceremony
Wednesday, September 9 from 10:00 - 10:30 am
Watch via Facebook Live at facebook.ca/uwinnipeg

Panel discussion - Coping with COVID-19
Friday, September 11 from 12:30 - 1:30 pm
Watch live via Zoom Webinar
Visit UWinnipeg Pride for the link. 
---
Stay connected!

We miss our community and want to see how you are showing your Pride this year. Post a picture of yourself in your UWinnipeg 'Belong' t-shirt or of your decorated spaces, and send it to @UWinnipeg or tag us on Instagram.
Find out more at https://www.uwinnipeg.ca/pride/