Dr. Labman speaks at the University of Calgary
Wed. Feb. 26, 2020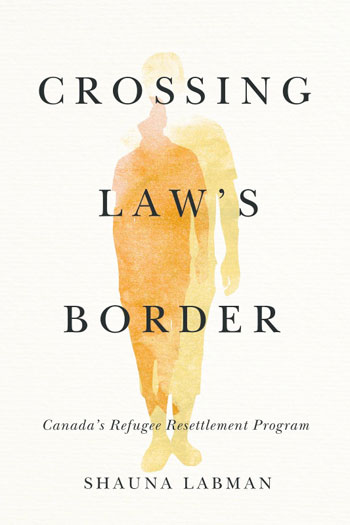 Dr. Shauna Labman will speak about international rights, refugees, and resettlement by presenting her newly published book Crossing Law's Border Canada's Refugee Resettlement Program that has been nominated in the Hill Times' Best 100 Canadian non-fiction Books of 2019. This speech will take place at the University of Calgary, Faculty of Law on Thursday, March 12, 12:00 PM - 1:30 PM. 
In this account of Canada's resettlement program from the Indochinese crisis of the 1970s to the Syrian crisis of the 2010s, Dr. Shauna Labman explores how rights, responsibilities, and obligations intersect in the absence of a legal scheme for refugee resettlement.
This pathbreaking look at the interplay between resettlement and asylum in one of the world's most successful refugee protection programs shows that resettlement can either complement or complicate in-country asylum claims at a time when refugee crises and fear of outsiders are causing countries to close their borders to asylum-seekers around the world.