Shannon Vickers
Professor
---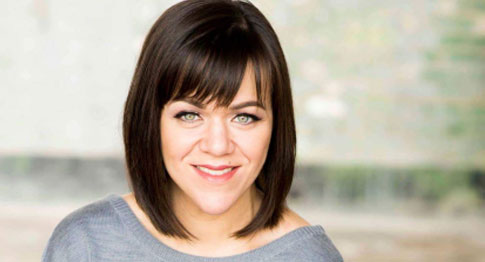 Contact Information
Department:
Theatre and Film
Fields:
Dialects
Theatre
Theatre / Music
Voice
Areas of Expertise:
Dialect/Accent Coaching for Theatre
Dialect Training Resource Creation (Indigenous Actors)
Presentation Skills
Public Speaking
Vocal Health
Voice use
Languages Spoken:
Available To:
Appear on radio or TV
Appear as a public speaker
Provide comment to media
Discuss research with industry, government, and others
About:
Shannon Vickers is a Professor in the Faculty of Arts at the University of Winnipeg. She is an interdisciplinary artist-scholar with publications ranging from prolific research-creation in professional theatres across Canada, to impactful published scholarship. Shannon has provided voice, text, and dialect coaching for theatrical productions across Canada, including 21 productions for Royal Manitoba Theatre Centre, Canada's largest regional theatre.
She is the recipient of the Dudley Knight Award For Outstanding Vocal Scholarship. The first season of her research podcast, Voicing Creativity, mobilizes research and artistry from leaders in the Arts and Humanities across Canada. In fall 2022 she will serve as Editor of the Voice and Speech Review Journal.
Her current research investigates somatic, voice-based approaches to nervous system regulation, informed by her year-long training with Dr. Gabor Maté, and supported by Dr. Stephen Porges' polyvagal theory.
Shannon is a member of Voice and Speech Trainers Association (VASTA), Association for Theatre in Higher Education (ATHE), Canadian Association of Theatre Research (CATR), Canadian Association of Learned Journals (CALJ), and Council of Editors of Learned Journals (CELJ).
Accent and Language Training for the Indigenous Performer: Results of Four Focus Groups
Online Theatre Voice Pedagogy: A Literature Review
Voicing Creativity Podcast:
On the Voicing Creativity website
Media and Research Expert