Matthew Flisfeder
Experts Guide
---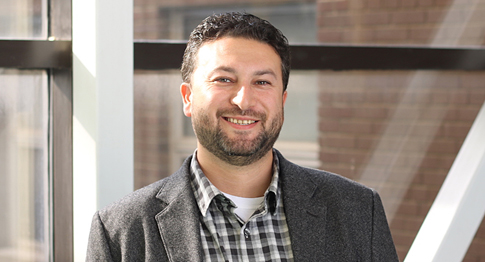 Contact Information
Matthew Flisfeder
Assistant Professor
Department:
Rhetoric, Writing, and Communications
Fields:
Film / TV
Journalism / Media Studies
Pop Culture
Social Media
Areas of Expertise:
The Alt-Right
Algorithmic Media
Automation
Cultural Representation in the Media
Emancipatory and Left Politics
Ideologies of Postmodern and Consumer Culture
Neoliberalism
Theories of Subjectivity and Identity
Social Media and Digital Labour
Social Media and Ideology
Social Media and Subjectivity / Identity
Languages Spoken:
Available To:
Appear on radio or TV
Appear as a public speaker
Provide comment to media
Write articles
Discuss research with industry, government, and others
About:
Dr. Matthew Flisfeder's current research looks at the relationship between social media and neoliberal ideology — especially rhetoric about entrepreneurialism and discourses of the "self," publicity, privacy, and democracy.

Flisfeder's work generally deals with media and cultural studies and his research and teaching interests lie in communication and cultural theory, critical media studies, and social and political theory.
His interdisciplinary research addresses questions about the intersection of media, ideology, and subjectivity, and examines the role of media and popular culture in reproducing ideological hegemony and in producing subjects compliant in the dominance of capitalism and neoliberalism. Flisfeder's research contributes to debates on media and society; ideologies of postmodern and consumer culture; subjectivity and identity; and emancipatory politics.

Flisfeder's new book, Postmodern Theory and Blade Runner (Bloomsbury 2017), introduces readers to key concepts in postmodern theory and shows how it can be used for a critical analysis of Ridley Scott's Blade Runner.
His first book, The Symbolic, The Sublime, and Slavoj Žižek's Theory of Film (Palgrave Macmillan 2012) examines the influence of Slavoj Žižek and his relevance for film studies. He is also the co-editor of Žižek and Media Studies: A Reader (Palgrave Macmillan 2014).
Media and Research Expert