Rekha Malaviya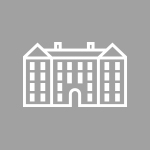 Title: Contract Academic Staff
Office: 3C65
Building: Centennial Hall
Email: r.malaviya@uwinnipeg.ca
Degrees:

BA University of Manitoba
LL.B University of Manitoba 
Biography:

Prior to becoming a lawyer, Rekha Malaviya was employed in the social services field.  She has worked with youth, sexual assault victims, sex trade workers, intravenous drug users, people with disabilities, and domestic abuse victims.  She has extensive volunteer experience in many different sectors including contributing to an international online group devoted to cat health issues since 2001.
She earned her Law degree in 2000 and received her Call to the Bar in 2001.  Since 2011, Rekha has been in the Appeal Unit.  Her responsibilities include overseeing the unit and preparing for and arguing appeals in the Court of Appeal and the Court of Queen's Bench.  She has also had the privilege of appearing numerous times in the Supreme Court of Canada.  In 2019 she was appointed General Counsel.
Rekha Malaviya has been teaching at the University of Winnipeg since January 2015.
Affiliations:

Law Society of Manitoba
Manitoba/Canadian Bar Association
St. Mary's Academy Alumnae
Courses:

CJ-2130 Criminal Law
CJ-4130 Advanced Criminal Law
Publications:

"From Shelter Worker to Crown Attorney: One Woman's Journey" in What's Law Got to do with It?: The Law, Specialized Courts and Domestic Violence in Canada, Jane Ursel, Leslie M. Tutty, and Janice leMaistre, eds., ©2008, Cormorant Books.