Michelle Bertrand
Criminal Justice
---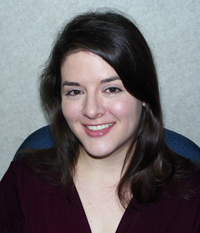 Michelle Bertrand's M.A. and Ph.D. were completed at Queen`s University in the Social-Personality Psychology program. 
Her research is in the general area of Psychology and Law, focusing on areas of interest such as police identification procedures, policy issues related to identification procedures, legal concepts related to juries, and methodological considerations in conducting Psychology-Law research.
Additionally, Dr. Bertrand has research interests in Corrections and has worked in several roles within the Correctional Service of Canada (CSC). This experience includes volunteer tutoring for incarcerated offenders in Kingston, Ontario prisons, in addition to working as a Research Assistant in the Regional Treatment Centre (Ontario) and as a Research Officer in Women Offender Research of the Research Branch of CSC.