David Bowman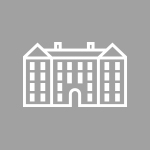 Title: Contract Academic Staff
Office: 3C65
Building: Centennial Hall
Email: d.bowman@uwinnipeg.ca
Degrees:
MA Simon Fraser
Biography:

David Bowman holds a Master of Arts degree in Criminology from Simon Fraser University. His thesis research examines the management of criminal intelligence databases in Canada, the transmission of criminal records information to foreign states, and the subsequent impact on Canadians' privacy and mobility rights. David is a Crime and Intelligence Analyst with the Winnipeg Police Service, and has been an Instructor in the Department of Criminal Justice at the University of Winnipeg since 2013. He is a member and certified instructor with the International Association of Law Enforcement Intelligence Analysts, and teaches regularly across North America. 
Courses:

CJ-3122 Criminal Intelligence Analysis
David has also previously taught CJ-2120 Policing in Canada and CJ-3117 Crime Careers for the University of Winnipeg. 
Research Interests:

In partnership with the Winnipeg Police Service, David has overseen a number of practicum placements for Criminal Justice students at the University of Winnipeg. Research areas include evidence-based policing, gang crime, cell site analysis, and body disposal patterns of homicide offenders.