Bronwyn Dobchuk-Land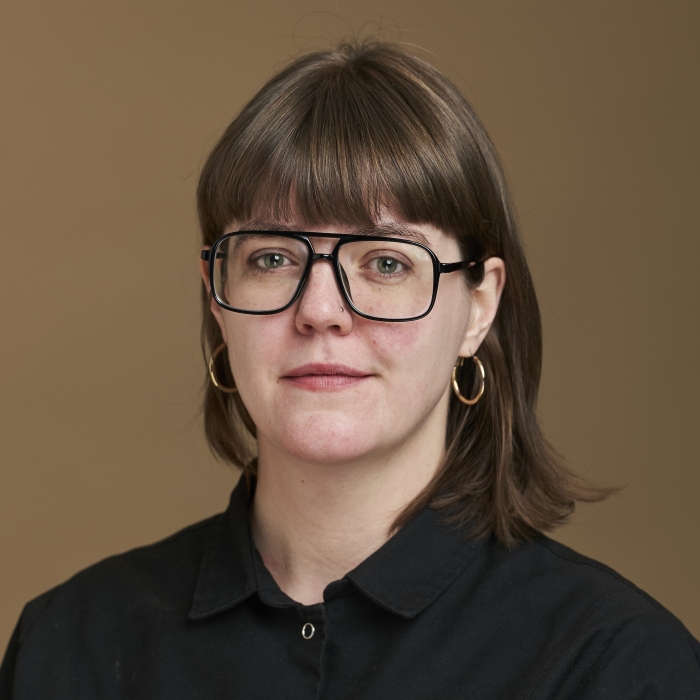 Title: Assistant Professor
Office: 3C61
Building: Centennial Hall
Phone: 204.988.7662
Email: b.dobchuk-land@uwinnipeg.ca
Degrees:

MA University of Toronto
PhD The Graduate Center, City University of New York
Biography:

**Dr. Dobchuk-Land is on leave until February, 2022**
Bronwyn Dobchuk-Land holds a PhD in Sociology from the City University of New York (CUNY) Graduate Center. She studies the politics of imprisonment, policing, and settler colonialism through their local expressions in Winnipeg and Manitoba. She is particularly interested in understanding how left-wing and liberal social welfare programming and criminal justice reforms may inadvertently strengthen carceral and colonial infrastructure. In this context, she is pursuing research about the impacts of union activism on carceral expansion; the uses of "community policing" and School Resource Officers (SROs) to expand police power and influence; and the ongoing policing of poverty and securitization of public spaces.
 Dr. Dobchuk-Land's current research projects include an analysis of community-police partnerships in the context of the Winnipeg Police Service's Smart Policing Initiative; a review of the origins, uses, spread, and adverse impacts of Manitoba's Safer Communities and Neighborhoods Act; and a history of the present so-called "meth crisis" in Winnipeg (as Co-I on a SSHRC Insight Development Grant with Dr. Katharina Maier).
 Dr. Dobchuk-Land is co-leader (with Dr. Elizabeth Comack) of the Manitoba Research Alliance's Justice, Safety, and Security research stream. In addition to formal academic work, Dr. Dobchuk-Land contributes her time and expertise to many community and social justice initiatives including the Millennium for All organizing committee, the Alternative Provincial and Municipal Budgeting Processes (run by the Canadian Centre for Policy Alternatives-Manitoba), and as a collective member of the abolitionist prisoner solidarity group Bar None (https://barnonewpg.org/).
On campus, Dr. Dobchuk-Land is affiliated with the Cultural Studies Research Group (CSRG) (https://www.uwinnipeg.ca/crics/), the Center for Access to Information and Justice (CAIJ) (https://www.uwinnipeg.ca/caij/), and the Critical Race Network (CRN@UW) (https://www.uwinnipeg.ca/critical-race-network/).
Courses:

CJ-1002 Intro Criminal Justice
CJ-2100 Foundations of Criminal Justice
CJ-3121 Race and Criminal Justice in Canada
CJ-4500/GCJ-7500 Colonialism and Criminal Justice in Canada