Lori Novak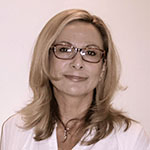 Title: Instructor
Office: 3BC23
Building: Buhler
Email: l.novak@uwinnipeg.ca
Biography:

Lori Novak is a CPA, CGA and has been teaching accounting and finance courses for over 12 years.  She completed her degree at Laurentian University and attained her CGA designation in 2001.  Before she began as a full-time instructor, Lori worked in a public accounting firm as a senior accountant where she completed audit, review and compilation engagements, corporate and personal tax, and consulting work for a variety of clients.  After leaving public practice she worked as a controller in the tourism and unmanned aerial systems industries. 
In 2018, she completed her Certificate in Adult Education at Red River College, a program she feels gave her a whole new toolbox of knowledge and skills to apply in her classrooms.  At the University of Winnipeg, she teaches Fundamentals of Financial Management & Administration, Auditing, Intermediate Accounting, and Introduction to Business II.
Lori is the co-author of the textbook Accounting Principles, Canadian editions published by John Wiley & Sons Canada Ltd.
Lori is passionate about education, she believes no one has said it better than Dr. Martin Luther King, Jr. "The function of education is to teach one to think intensively and to think critically.  Intelligence plus character – that is the goal of true education."