Lam An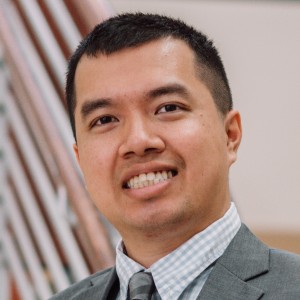 Title: Assistant Professor
Email: l.an@uwinnipeg.ca
Degrees:

Ph.D. (Marketing), University of Central Florida
M.M.R. (Master of Marketing Research), Southern Illinois University - Edwardsville
B.B.A (Marketing), Eastern Kentucky University
Teaching Areas:

Lam teaches Marketing Research (BUS-3271) and Fundamentals of Marketing (BUS-2210).
Research Interests:

Lam's research interests fall into two major streams: (1) the role of nonverbal communications in marketing and persuasion, and (2) the frontline employee - customer interface. His first line of research examines the impact of powerful, yet often overlooked, visual stimuli such as body language, facial cues, or emoji on the effectiveness of marketing communications. His second stream of research explores how various aspects of frontline employee interactions with customers affect short- and long-term customer outcomes.
His other research interests include digital marketing communication, human-technology interaction, and nonprofit marketing.
Publications:

An, Lam B., and Frank C. Butler (2017), "An Analysis of Factors Influencing Membership Retention at a Children's Museum," Journal of Nonprofit & Public Sector Marketing, 29 (3), 254-273.