Kevin Freedman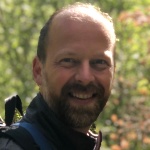 Title: Contract Faculty
Building: Buhler
Email: k.freedman@uwinnipeg.ca
Biography:

Kevin Freedman is a graduate of the University of Winnipeg and has a master's degree in non-profit management and leadership. After spending more than 15 years in leadership and executive positions in the non-profit sector, he joined the faculty of the Department of Business and Administration in 2015 where he teaches Introduction to Business, Organizational Behaviour, and Not-for-Profit Management.
Over the past 15 years, Kevin has sat on numerous volunteer and corporate boards of directors, locally, nationally, and internationally. Through his consulting agency, the Governance Guru, he provides educational and facilitation services to boards and non-profit executives across Canada. A former school trustee with the Winnipeg School Division, Kevin was instrumental in bringing in Winnipeg's first Indigenous language immersion programs and revamping board governance practices.
For his leadership and volunteer work, Kevin has been awarded the Governor General's Sovereign Medal for Volunteers, the Mayor's Volunteer Service Award, and the YMCA Canada Peace Medal, among others. He is the founder of the Water Conversation Challenge, an international water stewardship project, the Mediocre Crisis Response Team, an ad-hoc aid agency set up in response to the devastating 2006 Jogjakarta, Indonesia earthquake, and (famously) accidentally stole a car once. Kevin lives in Winnipeg's West End, with his wife Ratna, and children Daru and Ellie, who, thanks to teaching from home, all his students know well!