Debbie Mortimer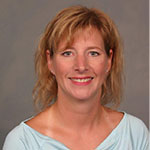 Title: Instructor
Office: 1BC06
Building: Buhler
Email: d.mortimer@uwinnipeg.ca
Biography:

Deborah (Debbie) Mortimer, B. Comm. (Hons), M. Acc., FCPA, FCGA
Department of Business and Administration
Faculty of Business and Economics
Debbie obtained her Bachelor of Commerce Degree and Masters of Accounting Degree from The University of Manitoba and subsequently obtained her Certified General Accountant Designation. Debbie has been an instructor at various universities since 1998, delivering content in using online, face-to-face, and blended course delivery models. Currently, Debbie works at The University of Winnipeg in the Business and Administration Department of the Faculty of Business and Economics instructing various courses. She also owns her own educational consulting business, Accounting, and Computer Consulting and Training Group (ACCTG). Through this business, Debbie performs such work as course development, training, seminar delivery, and writing engagements. She is involved with the Chartered Professional Accountant's Association education program executing various contract work. Prior to the accounting profession merger, she was involved with the Certified General Accountants Association at both the provincial and national levels for over 15 years. At the national level, Debbie has served as a member of the National Education Committee and was involved in the development and assessment of the Professional Capstone courses. Debbie was awarded a fellowship award from the Certified General Accountants Association of Canada in 2006, the highest award given by the Association.