Murray Wiegand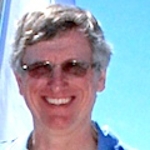 Title: Professor Emeritus
Office: 2RC049
Building: Richardson College for the Environment and Science Complex
Phone: 204.786.9108
Email: m.wiegand@uwinnipeg.ca
Courses:

"The Manual" for Biology Honours Thesis Students 
Previous Authors & Thesis Titles
Research Interests:
The principal area of interest is fish reproductive physiology, especially related lipid metabolism. Previously, I have studied egg yolk production, yolk utilization by embryos and aspects of larval fish nutrition. More recently, I have investigated maternal influences on egg fatty acid profiles and biochemical determinants of egg quality. I am also active with a group investigating effects of abiotic perturbations, primarily ultraviolet radiation, on freshwater organisms including algae, plants, Daphnia and fish embryos. My long-term plan is to integrate these two areas of interest into the study of fatty acid flow through freshwater food webs.