Awards Night of Excellence 2021
---

Each year, we honour our exceptional students and generous donors at a special evening that we call 'Awards Night of Excellence.' Unfortunately, as with our event last March, a public celebration is not possible due to public health considerations arising from the COVID-19 pandemic. Even in these uncertain times, it's important that we continue to celebrate the wonderful traditions established here at The University of Winnipeg. We all wish we could have marked this occasion in person at Riddell Hall, but we are nevertheless pleased to celebrate our 2021 Awards Night of Excellence online.
Thank you for helping us recognize our honourees.
---
Awards and Funds
---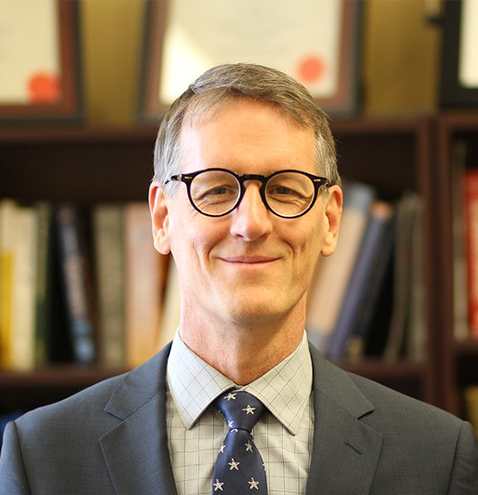 Dr. James Currie
Interim President & Vice-Chancellor
The University of Winnipeg
Thank you for tuning into our awards site to celebrate the achievements of our exceptional students. The University has a rich history of growing leaders and you don't have to look far to see examples of this. I want to encourage you to watch the videos highlighting some of our award-winning students: Hang Bui, Laura Bergen, Michael Grehan, Sara Telles-Langdon, and Emma Reznichek.
Their commitment to their studies is stellar and their enthusiasm is contagious. They have each put a significant amount of determination into pursuing their dreams and have achieved exceptional things in the process. Of course, none of these successes happen alone. It's important to acknowledge the many people who help our students achieve excellence. It starts with friends and family, many of whom make their own sacrifices to help you reach your goals and push past what you thought possible.
---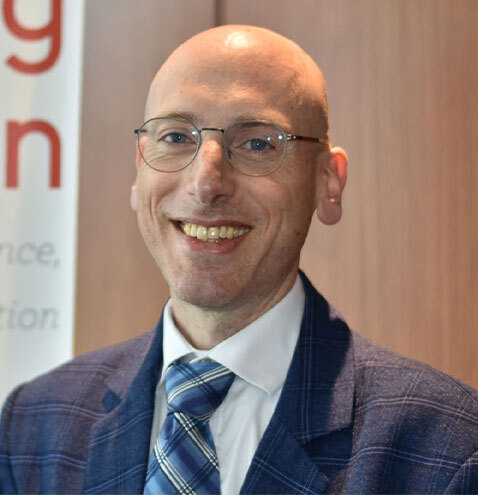 Javier Schwersensky
President & CEO
University of Winnipeg Foundation
I would like, first of all, to congratulate the award-winning students. Although we cannot celebrate in person unfortunately yet, please know everyone attending this virtual ceremony is here to recognize your success, so well done and congratulations.
I would also like to say thank you to the many donors, alumni, faculty members, and business partners that are really allowing us to have this celebration. We couldn't have shared this moment without your support — we are very grateful for it. Thank you so much.
---
Share your congratulations through our virtual guestbook!
---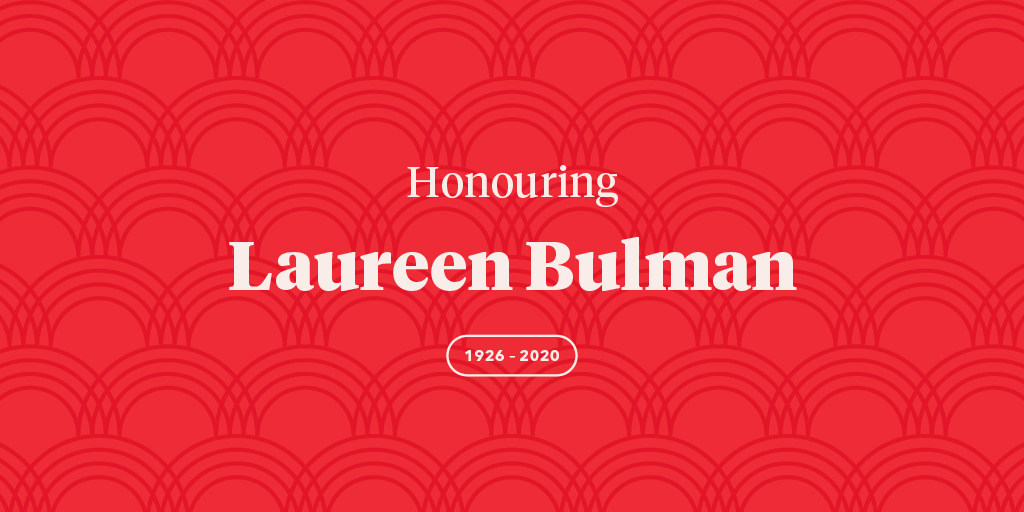 Mrs. Laureen Bulman
1926-2020
For over 40 years, Laureen Bulman was one of The University of Winnipeg's closest community members. A keen supporter and longtime donor, Laureen was a familiar face at many campus events. Often accompanying her husband, Dr. John Bulman, the two were an inseparable pair at any function they attended. 
Together, Laureen and John have helped our institution celebrate numerous convocations, Awards Nights, Duff Roblin Award Dinners and reunion events.  John was appointed to the Board of Regents in 1967 and remained a member for nearly 30 years.  In 1984 he was elected Chancellor and served in that role until 1996.  Laureen served in many official and unofficial capacities over the same period. In 1996, the university unveiled the Bulman Student Centre, a resource space for students to enjoy that stands as a testament to the Bulmans combined contributions to our institution.  In 2003, John became a founding member of The University of Winnipeg Foundation Board of Directors.
Throughout her lifetime, Laureen remained focused on improving the lives of students at UWinnipeg. Over the course of her 27-year giving career, Laureen was a loyal supporter of the Marsha Hanen Global Dialogue and Ethics Fund, general scholarships and bursaries, and the Chancellor W. John A. Bulman Scholarship—the latter of which was established in honour of her husband John and awarded to deserving students across all undergraduate programs. In the weeks since her passing, the Foundation has continued to receive gifts in support of the Bulman Scholarship from generous donors in memory Laureen.
In addition to her commitment as a donor, Laureen was also a member of The University of Winnipeg Women's Auxiliary Committee, which oversees a collection of scholarships that support students across multiple disciplines.
Not one to limit her generosity, Laureen served in a number of communal roles outside of UWinnipeg. A member of the Jr. St. Agnes/ Chown Guild of the Children's Hospital Executive for 24 years, YWCA board member, and Crescent Fort Rouge United Church volunteer, Laureen dedicated her time to improving the lives of her community members and the organizations that serve them. 
As a longstanding friend to our institution, Laureen will be missed by all of those who had the pleasure to meet and get to know her.  For those that did not have the opportunity to meet her in person, she will be remembered through her legacy of support and commitment to our campus and its students.