Awards in Business and Economics
---

---
Full Awards List
+ BUSINESS AND ECONOMICS STUDENTS AND AWARDS - Click to expand

Prince . The Red River Cooperative Scholarship in support of Cooperative Studies

Justin Baldwin The Red River Cooperative Scholarship in support of Cooperative Studies

Hang Bui Canada Life Business Student Scholarship and Work Placement Program; Enterprise Rent-a-Car Scholarship in Business and Economics

Andrew Croft James G. Oborne Scholarship; Westcoast Energy Inc. Scholarship in Applied Computer Science

Thuy Do Canada Life Business Student Scholarship and Work Placement

Josanne Duthoit The Red River Cooperative Scholarship in support of Cooperative Studies

John Garcia Dr. and Mrs. Roderick Hunter Scholarship; Buhler Scholarship in Business and Economics; Erica and Arnold Rogers Scholarship in Applied Computer Science

Callum Goulet-Kilgour Buhler Scholarship in Business and Economics

Danika Hofer The Red River Cooperative Scholarship in support of Cooperative Studies

Onyinye Idigbe The Red River Cooperative Scholarship in support of Cooperative Studies

Arthur Kanagwa Canada Life Business Student Scholarship and Work Placement

Jieun Kim CPA of Manitoba Foundation Inc. Accounting Student Scholarship

John Kuchta CPA of Manitoba Foundation Inc. Aboriginal Business Scholarship

Wanshan Liu Wu Chung Scholarship – Undergraduate Year 2

Leslie Lobel The Red River Cooperative Scholarship in support of Cooperative Studies

Liam Loeb Buhler Economics Major Scholarship

Roger McDonald-Colombe The Robert Lothian Human Resources Award

Pierre Meyer The Honourable Douglas Everett Entrepreneurial Opportunity Business Administration

Lea Morrison-Poirier CPA of Manitoba Foundation Inc. Aboriginal Business Scholarship

Andriy Mytsyshyn The Red River Cooperative Scholarship in support of Cooperative Studies

Hyunju Noh CPA of Manitoba Foundation Inc. Accounting Student Scholarship

Angie Ortiz Toledo The Maria Graciete and Jose Correia Family Scholarship

Monica Parent The Robert Lothian Human Resources Award

Khalil Qasem The Red River Cooperative Scholarship in support of Cooperative Studies

Aidan Romanow-Bear H. Sanford Riley Scholarship in Environmental Economics

Maheen Shaikh The University of Winnipeg President's Scholarship for World Leaders

Sage Shelton Dr. Lloyd Siemens Memorial Scholarship in English

Erin Shreiber Grace O'Farrell Scholarship

Arianna Tiede Grace O'Farrell Scholarship

Julia Vincent The Red River Cooperative Scholarship in support of Cooperative Studies
Featured Business and Economics Student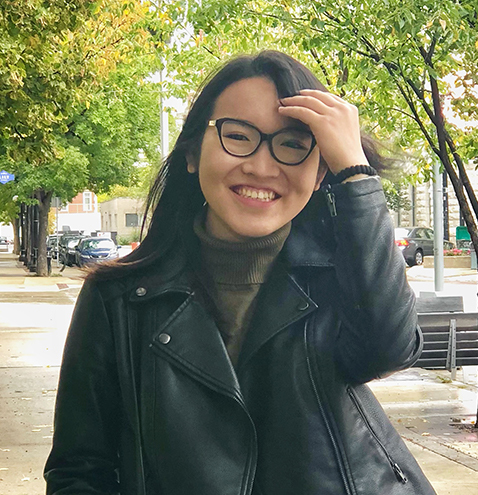 Hang Bui
Canada Life Business Student Scholarship and Work Placement; Enterprise Rent-a-Car Scholarship in Business and Economics
As an international student living away from home, receiving the financial support makes me feel more connected to the local community. The funds that I received helped me focus on my studies and do what I came to do at university. It also gave me more time to invest in activities that complement my studies and grow my network for my future career. The awards are proof that all my efforts and hard work are recognized, and it motivates me to be more diligent in my studies. It has given me a sense of inspiration knowing that there are people out there supporting me as well.
---
 Message from the Dean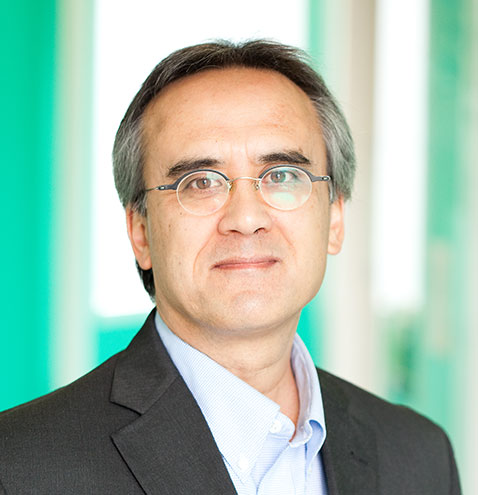 Dr. Hugh Grant
Dean of Business and Economics, The University of Winnipeg

As the Dean of the Faculty of Business and Economics, it is my pleasure on behalf of the students and staff of the faculty to congratulate all the award winners. I know that your academic accomplishments are reward enough for your hard work, but it doesn't hurt to have a bit of recognition from the University, from the community in general, and from your peers. So, let me give you my hearty congratulations.
I would thank the donors for the trust that they've placed in The University of Winnipeg as an educational institution. I would say that when I look at our award list this year, I'm proud to say that there's ample evidence to justify the confidence you've placed in us. So, thank you to those award recipients for being such great ambassadors for The University of Winnipeg.
---
Awards and Funds
---