Awards in Science
---

---
Full Awards List
+ SCIENCE STUDENTS AND AWARDS - Click to expand

Dilbarjot Ross A. Johnston Scholarship in Mathematics and Statistics

Lovepreet Singh The University of Winnipeg President's Scholarship for World Leaders

Narges Amiri Jeff Babb Scholarship in Statistics

Trisha Anterola Fred Douglas Place Residents' Tribute Scholarship

Kiera Augusto Brian J. Hyslop Memorial Scholarship in Physics

Ferdinand Avikpe Dr. Jessie Blackwood Lang Scholarship; Salem Abd-El-Aziz International Chemistry Scholarship

Nabiha Bashir Barre Opportunity Fund Tuition Credit

Abigail Benson Alumni Entrance Scholarship

Ainsley Clarke Opportunity Fund Tuition Credit

Zachary Cloutier Lions Club of Winnipeg Housing Centres 25th Anniversary Scholarship

Nicole Coderre Larry A. Didow Scholarship (for Students with a Physical Disability)

Tekla Cunningham Chancellor W. John A. Bulman Scholarship

Caitlyn Cure Garnet Kyle Scholarship – Year 2

Mickey Daly Erica and Arnold Rogers Entrance Scholarship

Taylar Duthie Leo Mol Scholarship

Liam Fergus Alumni Family Achievement Scholarship

Olivia Ferreira Dr. Randy Kobes Memorial Scholarship

Aliyah Fritsch Margaret E. Nix and Slade C. Nix Entrance Scholarship

Nikolas Furletti University of Winnipeg Retirees Association Scholarship

Anjali Goel Klaus and Ingrid Philipp Scholarship in Biochemistry

Michael Grehan Chancellor W. John A. Bulman Scholarship; Crawford Campbell Memorial Scholarship

Mitchell Guimond The Jennifer Moore Rattray Award - Undergraduate

Katrin Hamm Sandra and Harvey Secter Scholarship

Ava Jersak Alumni Entrance Scholarship; Chancellor's Special Entrance Scholarship

Pooja Kadakia Sir William Stephenson Scholarship

Allyster Klassen United College Class of '50 Reunion Scholarship

Nora Kroeger Environmental Awareness and Impact Scholarship

Armaine Laureano George A. Grierson Memorial Scholarships

Tegan Ledoux Engineers Geoscientists Manitoba Centennial Entrance Scholarship

Silas Leggett Opportunity Fund Tuition Credit

Russell Malabanan George Tomlinson Scholarship in Biochemistry

Kaitlyn Merrill Sir William Stephenson Scholarship

Piper Nelson The University of Winnipeg President's Scholarship for World Leaders

Harshvi Patel Dr. and Mrs. Roderick Hunter Scholarship

Jonah Perlmutter Dr. George and Doris Johnson Entrance Scholarship

Thi Thao Vy Phan The University of Winnipeg President's Scholarship for World Leaders

Colton Phillips Alice Chambers Forest Enhancement Scholarship

Campbell Reed Manitoba Forestry Association Dr. Alan B. Beaven Forestry Scholarship

Joseph Reznichek The Philipp Scholarship

Deirdre Rooney Walter Leatherdale Entrance Scholarship - Year 3

Gabriela Santos Silva George A. Grierson Memorial Scholarships; Winnipeg Police Service Opportunity Scholarship in Memory of Injured and Fallen Officers

Adrian Siapno Ingrid and Klaus Philipp Scholarship in Chemistry

Kyra Sigurdson Walter Leatherdale Entrance Scholarship - Year 1; Betty Anna Isfeld Entrance Scholarship

Shawna Skelton H.V. Rutherford Scholarship; The Donald Kerr Scholarship in Honours Physics

Olivia Skinner Alumni Entrance Scholarship

Lalisa Tamiru Opportunity Fund Tuition Credit

Keegan Teetaert Kyocera Applied Computer Science Scholarship

Krystoffer Tennant Westcoast Energy Inc. Scholarship in Applied Computer Science

Amy Thorkelson Harry S. Crowe Scholarship

Tiana Tiede Jan and Fred Butler Scholarship

Arshdeep Warha Rev. John H. and Mrs. Myrtle (Webster) Shemilt Scholarship

Kathleen Watts Marsha P. Hanen Entrance Scholarship – Year 3

Alexandra Wiebe R. Fletcher Argue Scholarship

Katrina Wilcox Environmental Awareness and Impact Scholarship

Melanie William Environmental Awareness and Impact Scholarship
Featured Science Student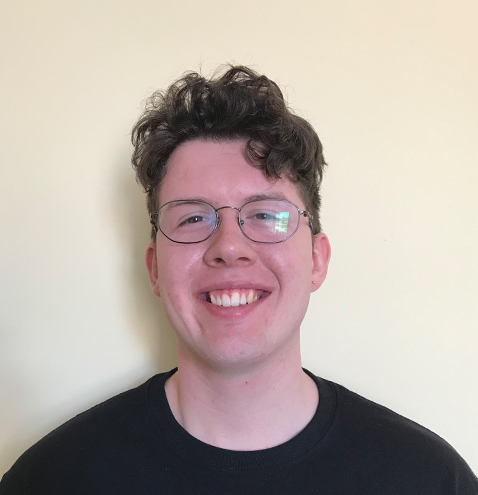 Michael Grehan
Chancellor W. John A. Bulman Scholarship; Crawford Campbell Memorial Scholarship
"I'd like to specially thank the donors of the awards I've received throughout the years, along with the Department of Mathematics and the Department of Physics. Both of which have continued to support me throughout my academic career at The University of Winnipeg. These awards have really serious impacts on students lives and help them to continue on in their studies. I don't think I would be where I am without these awards honestly."
---
 Message from the Dean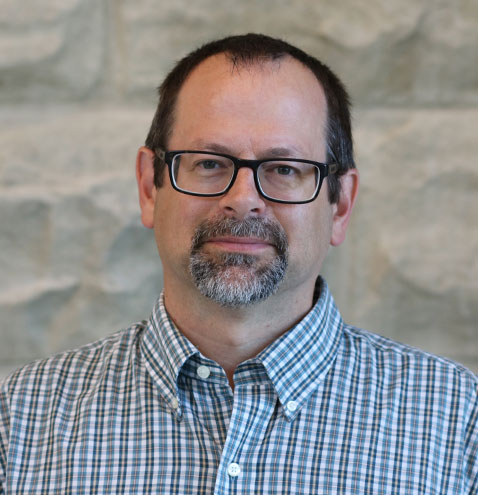 Dr. Doug Goltz
Dean of Science, The University of Winnipeg

"I certainly appreciate having this opportunity to participate in this year's awards event and I would like to extend my sincere congratulations to all of our award-winning students this year.
"One of the most rewarding things as the Dean of Science is to be a part of these events and this year is certainly no exception.
"Finally, to all our family and friends who attended this event: your support for our hardworking students is very much appreciated. To all of our sponsors and donors: your gifts make these scholarships and this awards event possible, and for this I would like to extend a most sincere thanks."
---
Awards and Funds
---