Dr. Liliane Rodriguez
Modern Languages and Literatures
---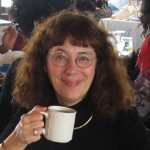 Title: Professor
Office: 3C37
Building: Centennial Hall
Phone: 204-786-9479
Email: l.rodriguez@uwinnipeg.ca

Biography:
Dr. Liliane Rodriguez earned her degrees at the Sorbonne, in Paris, France (PhD, MA, two BAs (Hons), in linguistics, stylistics and literature). Her research focus is on linguistic variation and French in Western Canada. Her computerized corpora based on her fieldwork are tools to define the 'lexical availability' of young Manitobans from different backgrounds (Métis, Franco-Manitoban, bilingual, immersion). Dr. Rodriguez is committed to research and teaching, and has given invited graduate seminars in Canada and abroad, served as an Adjunct Professor for the University of Caen, supervised graduate students, organized international colloquia, received Research Awards from the French Embassy and Consulate, and was appointed to a panel of experts to assess Swiss Research in the Humanities. At The University of Winnipeg, she introduced courses in French linguistics, developed the Minor in Comparative Literature, helped develop the Major in Interdisciplinary Linguistics, served with colleagues to restructure the Dean's Office, and created popular international student exchange programs, such as the current exchange with the Université François Rabelais in Tours, France.   
Teaching Areas:
Linguistics, Translation, Comparative Stylistics.
Courses:
English-French Translation (FREN-2114)
French-English Translation (FREN-2115)
Phonetics (FREN-2202/ LING-2301)
Comparative Stylistics and Translation (FREN-3111/LING-3311)
Geolinguistics (FREN-3202/LING-3303)
French Morphology and Syntax (FREN-3204/LING-3302)
Studies in Bilingualism (FREN-3205/4205/LING-3305/4305)
Syntax of Modern French (FREN-4112/LING-4302)
Literary Translation (FREN-4115)
Topics in Comparative Literature - the James Joyce Seminar (ENGL-4740)
Research Interests:
Geolinguistics, Lexicometry, Linguistic Variation, Language acquisition in bilingual and minority contexts (Manitoba).
Publications:
Books
D'est en ouest: la variation géolinguistique du français au Canada, sous la direction de L. Rodriguez et A. Lapierre, Winnipeg, Les Presses de l'Université de Saint-Boniface, 2013, 368 p.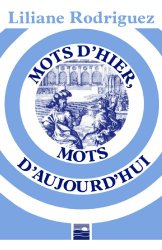 Aboriginal Governance and Globalization, Proceedings of the International Symposium held at The University of Winnipeg (Canada), January 31st–February 2nd, 2008. L. Rodriguez (éd.), Winnipeg, University of Winnipeg, 2009, 140 p.
La langue française au Manitoba (Canada): Histoire et évolution lexicométrique. L. Rodriguez, Tubingen, Max Niemeyer Verlag, 2006, 519p.
Parole et Musique, méthode de phonétique corrective. L. Rodriguez, Winnipeg, Éditions des Plaines, 1991, 446 p.
La langue, la culture et la société des francophones de l'Ouest, Actes du quatrième colloque du Centre d'Études franco-canadiennes de l'Ouest, Collège universitaire de Saint-Boniface, 23-24 novembre 1984. Textes établis par A. Saint-Pierre et L. Rodriguez, Winnipeg, Centre d'études franco-canadiennes de l'Ouest, 1985, 251 p.
Mots d'hier, mots d'aujourd'hui. L. Rodriguez, Saint-Boniface, Editions des Plaines, 1984, 95 p.
Selected Book Chapters  
«James Joyce's Hand in the First French Translation of Ulysses». Renascent Joyce, D. Ferrer, S. Slote et A. Topia (Eds), The Florida James Joyce Series, University Press of Florida, 2013, p.122-141.
«Georges-Antoine Belcourt (1803-1874), missionnaire et linguiste au Manitoba (Canada)». Mélanges offerts à Catherine Bougy, Annales de Normandie, 62e année, numéro 1, 2012, p.1-14.
«De la langue au discours: l'hybridation linguistique au Manitoba». Normes et hybridation linguistique en francophonie, B. Pöll et E. Schafroth (éd.), Paris, L'Harmattan, 2010, p. 157-181.
«Saint-Laurent (Manitoba): aspects historiques et linguistiques». Mélanges offerts au Professeur Lothar Wolf, Lyon, Centre d'Études Jacques Goudet, Hors Série 2, 2005, p. 409-418.
«Sous la parole, le parler: place et fonction de la langue régionale dans La Petite poule d'eau et Rue Deschambault». Colloque International Gabrielle Roy, sous la direction de A. Fauchon, Presses Universitaires de Saint-Boniface, 1996, p. 449-457.
Documentary
"Québec-Vancouver, Voyage chez nos cousins canadiens" (Manitoba Archives section). Réalisatrice Bérengère Casanova, France, Sommet de la Francophonie 2008, Québec.
Selected Journal Articles
«Le 'rythme lexical' dans Wuthering Heights d'Emily Brontë: la traduction mise au défi». Traduire le rythme, sous la direction de M. N. Karsky, Palimpsestes, numéro 27, Presses Sorbonne Nouvelle, 2014, p. 73-191.
«Les mots patrimoniaux au Manitoba (Canada) entre 1963 et 2006: déclin des mots religieux, maintien des mots de coutumes». Cahiers franco-canadiens de l'Ouest, volume 24, numéros 1 et 2, 2012, p. 73-100.
«Evolution lexicométrique des régionalismes dans un corpus franco-canadien (1993-2006)». Jadt 2012, 11e Journées internationales d'analyse statistique des données textuelles, A. Dister, D. Longrée et G. Purnelle (Éds), LASLA-SESLA, Université de Liège-Facultés universitaires Saint-Louis, Bruxelles, 2012, p. 871-882.
«From Mozart to Jakobson: The Cubist Don Giovanni in James Joyce' Ulysses».  Praharfest: James Joyce in Prague, Edited by D. Vichnar, S. Spurr and M. Gorden, Litteraria Pragensia Books, 2012, p. 187-201.
«Le rôle du marquage lexicométrique des anglicismes dans un corpus franco-canadien». Jadt 2010, 10e Journées internationales d'Analyse statistique des Données Textuelles, S. Bolasco, I. Chiari and L. Giuliano (Éds), Edizioni Universitarie de Lettere Economia Diritto, Milano, 2010, p. 1295-1303.
«Les emprunts au français en anglais du Canada: aspects historiques et actuels». Le français, ailleurs et toujours: place et fonctions du français dans les autres langues, Textes rassemblés et édités par B. Horiot, Centre d'Études linguistiques Jacques Goudet, Série Langues en contact 1, volume 1, 2008, p. 149-158.
«D'un texte à l'autre: le bilinguisme d'écriture de J. R.  Léveillé dans Dess(e)ins II. Drawing(s) II». Plaisir du texte, texte de pLaisir: L'œuvre de J. R. Léveillé, sous la direction de L. Gaboury-Diallo, R. Heidenreich et J. Valenti, Winnipeg, Presses universitaires de Saint-Boniface, 2007, p. 143-158.
«Du corpus d'enquête au dictionnaire: le sort de poirette et zamboni, ou les écarts de la représentation lexicographique des particularismes topolectaux». Français du Canada-Français de France, Actes du sixième Colloque international d'Orford, Québec, du 26 au 29 septembre 2000, édités par L. Mercier, avec la collaboration de H. Cajolet-Laganière, Canadiana Romanica 18, Tübingen, Max Niemeyer Verlag, 2004p. 151-164.
«Le rôle du Godefroy dans la description du français du Canada: identification de formes lexicales et de traits morphologiques de moyen français dans un corpus franco-manitobain de la fin du XXe siècle». Actes du Xe Colloque international sur le moyen français, Textes réunis et présentés par F. Duval, Paris, École des Chartes, 2003, p. 345-358, et Index Verbotum, p. 449-452.
«Évolution et évaluation lexicométriques d'une langue romane en contexte minoritaire». Actes du XXIIe Congrès International de Linguistique et de Philologie Romanes, Tübingen, Max Niemeyer Verlag, volume III, 2000, p. 323-329.
«Evolution de la néologie française au Manitoba: le rôle de trois normes en contexte minoritaire». Français du Canada-Français de France, Actes du cinquième Colloque international de Bellême du 5 au 7 juin 1997, publiés par M.-R. Simoni-Aurembou, Canadiana Romanica 13, Tübingen, Niemeyer, 2000    p. 241-254.
«La néologie scientifique et technique française: essor ou déclin?» Etudes francophones, CIEF, Volume XIV, 1, Spring 1999, 1999, p. 131-145.
 «Pratiques dialectales au Manitoba: étude lexicométrique diachronique de deux champs sémantiques (la maison et les travaux des champs, 1963-1993)». Cahiers de sociolinguistique, numéros 2-3, Presses de Université de Rennes, France, 1999, p. 150-164.
«Réalités linguistiques et création littéraire: le cas de G. Roy». Création et Réalité d'expression française, Francophonies, New York, numéro spécial II, 1995, p. 115-123.
«La flore de l'Ouest canadien: dialectes, normes et stratégies de dénomination». Dialectologie et littérature du domaine d'oïl occidental: lexique des plantes; morphosyntaxe, Actes du cinquième colloque tenu à Blois-Seillac, publiés par M.-R. Simoni-Aurembou, Dijon, Association bourguignonne de dialectologie et d'onomastique (ABDO), 1995, p. 277-296.
«Le français, langue menacée au Manitoba: évolution de la disponibilité lexicale». Actes du XVe Congrès international des linguistes, volume 4, Les Presses de l'Université Laval, 1993, p. 193-196.