Experiential Learning Opportunity: So much more than an assignment
Fri. Feb. 24, 2023
By Rhonda Fiddler Gebert, MDP Qualifying Student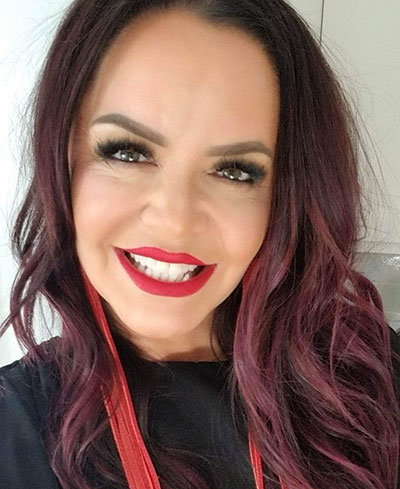 As a returning student in my qualifying year for the MDP program, a professional consultant in the philanthropic sector, and an Indigenous woman, I was intrigued by an Experiential Learning Opportunity (ELO) offered as an optional assignment in a course taught by Dr. Paul DePasquale. The ELO was described as an "opportunity for students to gain valuable experience that might help them in future volunteer and/or employment capacities working with Indigenous peoples."
The ELO gave me the opportunity to research, select, propose, and identify a meaningful way to contribute to an Indigenous community organization. In the end, the ELO provided a unique opportunity that allowed a deeper personal connection and contribution than some of the other university assignments I have done. The guidance of Dr. DePasquale who is sincere in stating that he is "always open to your ideas, interests, passions, and initiative" made the unique assignment one I could lean into.
I am always inspired by the passion of those Indigenous individuals and organizations that work hard to claim rightful space, celebrate strength, meet needs, and create impact. However, among small non-profits, internal capacity limitations and underfunding are the largest barriers that prevent organizations from having the greatest impact.

For my ELO, I partnered with Chokecherry Studios, a Saskatoon-based organization that serves Indigenous youth. My contribution involved crafting a Case for Support for the organization. The Case for Support is a fundraising cornerstone document used to conduct fundraising campaigns. It holds various other potential applications. Small organizations typically do not have the in-house expertise to produce this instrumental document and so must outsource to a fundraising firm.
Executive Director Andrea Cessna's feedback underscores the internal capacity challenges: "We struggle to find the time and capacity to focus our efforts on developing materials and implementing initiatives to draw support, resources, and funding to foster sustainable organizational growth. [Rhonda's] understanding of the relentless demands of the intersection of the nonprofit and youth sector [was] extremely appreciated. . . .this Draft Case for Support holds significant value for an organization like Chokecherry and will be referenced as we continue to develop our strategic plan and, eventually, a capital campaign to address the needs she highlighted."
Dr. DePasquale adds: "The contribution that Rhonda was able to make through this course was very meaningful. By offering her time and fundraising expertise to her partner, Chokecherry Studios, she was able to offer concrete ideas and steps toward future fundraising for Chokecherry's initiatives in support of Indigenous youth. It's always great to see students apply practical knowledge in tangible ways, and Rhonda made excellent use of the opportunity."
It felt good to contribute to this difference-making organization in a meaningful way. Those who work tirelessly within the non-profit sector to amplify the voices of those whom they serve, particularly those in the most vulnerable circumstances, will only be heard when the organizations are elevated and supported. My ELO culminated in a meaningful experience that shed light on a critical need within my community, motivated a personal commitment, and laid the foundation for further actions.