A Virtual Indigenous Peoples' Rights & Policy Program
Tue. Oct. 12, 2021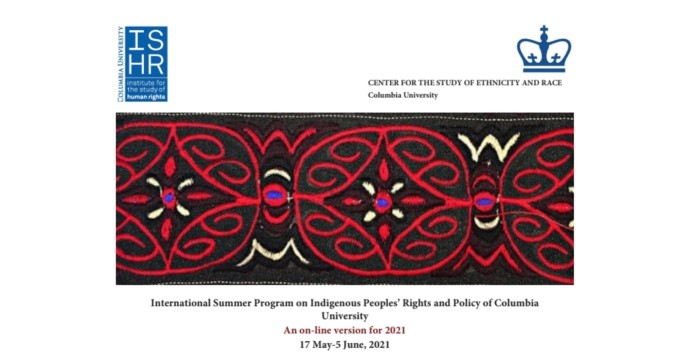 A Reflection by Andrea Dsouza, 2nd year MDP student
The International Summer Program on Indigenous Peoples' Rights and Policy (ISSP) took place virtually from May 17th to June 4th, 2021. Twenty-seven participants from all over the world took part in this course organized by Dr Elsa Stamatopoulou from Columbia University. Students in this course had the opportunity to learn from Indigenous leaders, non-Indigenous experts, UN Officials, and academics engaged in furthering Indigenous peoples' rights across various spheres.
My highlight from participating in this intensive summer course was the participant panels. Every participant had to present on a topic related to Indigenous people's rights in their home country or community. I chose to talk about my undergraduate practicum project on housing for Indigenous people with disabilities in British Columbia. Hearing about the variety of work Individuals were engaged in, from land rights to cultural and language rights, from biodiversity conservation to social enterprise initiatives, was truly awe-inspiring. It made me realize that every one of us has a role to play in furthering Indigenous peoples rights in our context and that we bring our unique interests and values to this work. I am proud to belong to a network of development practitioners from Greenland to Peru to the Chittagong Hill Tracts to Japan.
I am grateful to the University of Winnipeg's Student Association for their gracious support that made it possible to participate in this summer program. I hope that other students at the U of W interested in learning about Indigenous people's rights at the international level will pursue this life-changing opportunity in the years ahead!