MDP student participates in Vatican Youth Summit
Tue. Jan. 19, 2021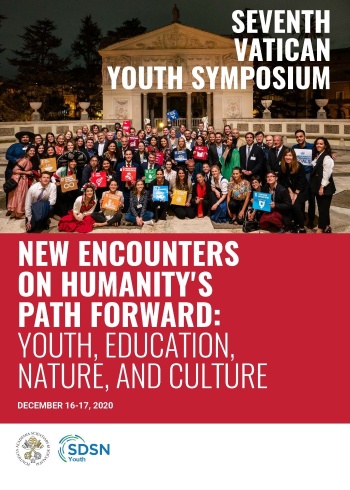 The Pontifical Academy of Social Sciences (PASS) and the UN Sustainable Development Solutions Network (SDSN) organized the Vatican Youth Symposium, which took place from December 16th – December 17th, 2020. First year MDP student Andrea Dsouza participated in this online event. It included a wide variety of internationally renowned speakers from former Secretary-General Ban Ki-moon, to His Holiness Pope Francis alongside academics like Jeffery Sachs and Muhammad Yunus.
The theme for this year's summit was, "New Encounters on Humanity's Path Forward: Youth, Education, Nature and Culture". Over two days, participants discussed how youth empowerment and intergenerational leadership are crucial to advancing the 2030 Agenda for Sustainable Development. The first session began with the launch of Mission 4.7, a high-level global task force to accelerate policy and research efforts on education for sustainable development across K-12, tertiary and professional education sectors. Day two focussed on human rights, the building of sustainable communities, and the role of innovation, entrepreneurship and technology in furthering the SDGs. Participating in this event was not only an opportunity to hear from inspiring speakers. Andrea was also able to network with youth from all over the world, seeking to make a difference in their local communities.
"This year's youth summit was an incredible event, and I look forward to next year's event with great anticipation."
If you are interested in watching this event, you can view Day 1 and Day 2 below: