A Virtual ICSD
Fri. Oct. 2, 2020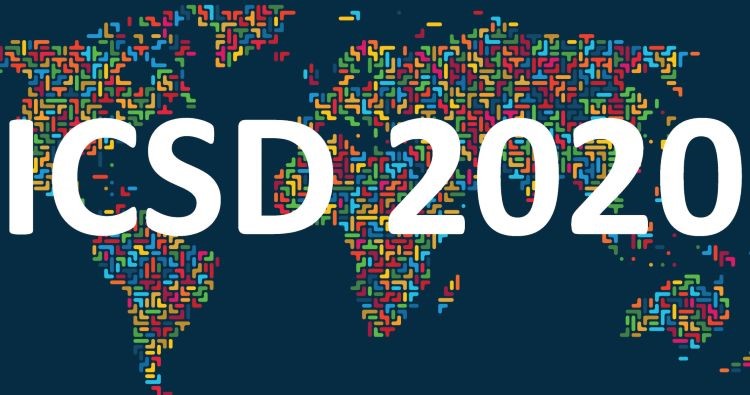 Due to the global pandemic the 8th annual International Conference on Sustainable Development (ICSD) was held over a virtual platform September 21-22, 2020. The global gathering was organized by the Global Master's in Development Practice, the Center for Sustainable Development, The Earth Institute, and the Sustainable Development Solutions Network. The theme for this year was "Cross-Cutting Solutions for the Decade of Action."
Six UWinnipeg MDP students participated remotely at the conference: Taylor Wilson, Kate Robb, Ada Chukwudozie, Mackenzie Roop, Ali Nychuk and Babatunde Alabi.
Kate presented her research: "Re-envisioning an Energy Strategy for Manitoba: Planning for 2030" at the Beyond Multidisciplinary Energy Education for Societal Well-being session. She stated: "Although it was virtual, presenting at ICSD was a great experience. It was exciting to share my work with an audience of over 70 people from all over the world!"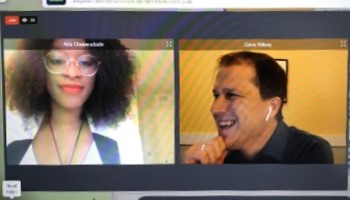 At the session on Indigenous Approaches to the Sustainable Development Goals, Ada presented her work: "The Political Economy of Indigenous Development: Addressing continued Indigenous reliance on government assistance in Canada" and Taylor presented her paper: "Land Sovereignty and Food Rights: Looking Back and Moving Forward for Indigenous Peoples in Canada." Taylor's paper won best paper for that two part session. For the 2nd time it was co-moderated by MDP Director Dave Wilsey (Minnesota) and UW MDP Coordinator Tamara Dionne Stout.
Three students presented their posters and were able to discuss them with virtual observers. They were:
Ali Nychuk - "An Approach to Combating Indigenous Specific Structural Racism in Health Care through the use of Anti-Racism Training within a Canadian Context."
Babatunde Alabi – "Analysis of Canadian News Media Framing of Homelessness Among Indigenous Peoples in Winnipeg."
"My participation in ICSD 2020 did not only provide an opportunity to present my research work but also brought me up to speed with current issues and trends in sustainable development. It allowed me to expand my professional network, learn about current best practices in development, and engage in knowledge sharing. As a poster presenter at the event, I received great reviews and beautiful suggestions on how to further improve on my ongoing research on Indigenous homelessness to enhance the usefulness of my findings."
Mackenzie Roop - "A cooperative model for utility-scale solar energy sovereignty with First Nations applicability."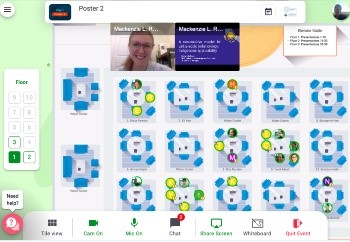 "I was honoured to present at the ICSD! My presentation detailed what a cooperative model was, how it could be applied in the context of solar energy, and the relevant circumstances for developing this business model on reserve in Manitoba, Canada. The layout of the online conference was super interactive, I was able to see and speak to the participants joining my table. I had a wide range of participants, with mixed interests and locations. Many questions were centered around profitability, the economic/legal circumstances of the reserve system in Canada, and a general lack of public understanding about the co-operative business model. This presentation was developed from my experience in the MDP business planning course, CANDO, and a contact at Cooperatives First. I am humbled and grateful to have presented at ICSD 2020."

Excellent UW-MDP representation at this global conference!

 

Pictured above: Ada Chukwudozie with co-moderator Dave Wilsey from UMinnesota; Mackenzie Roop at the poster session