Metis graduate student receives prestigious CIHR scholarship
Thu. Apr. 16, 2020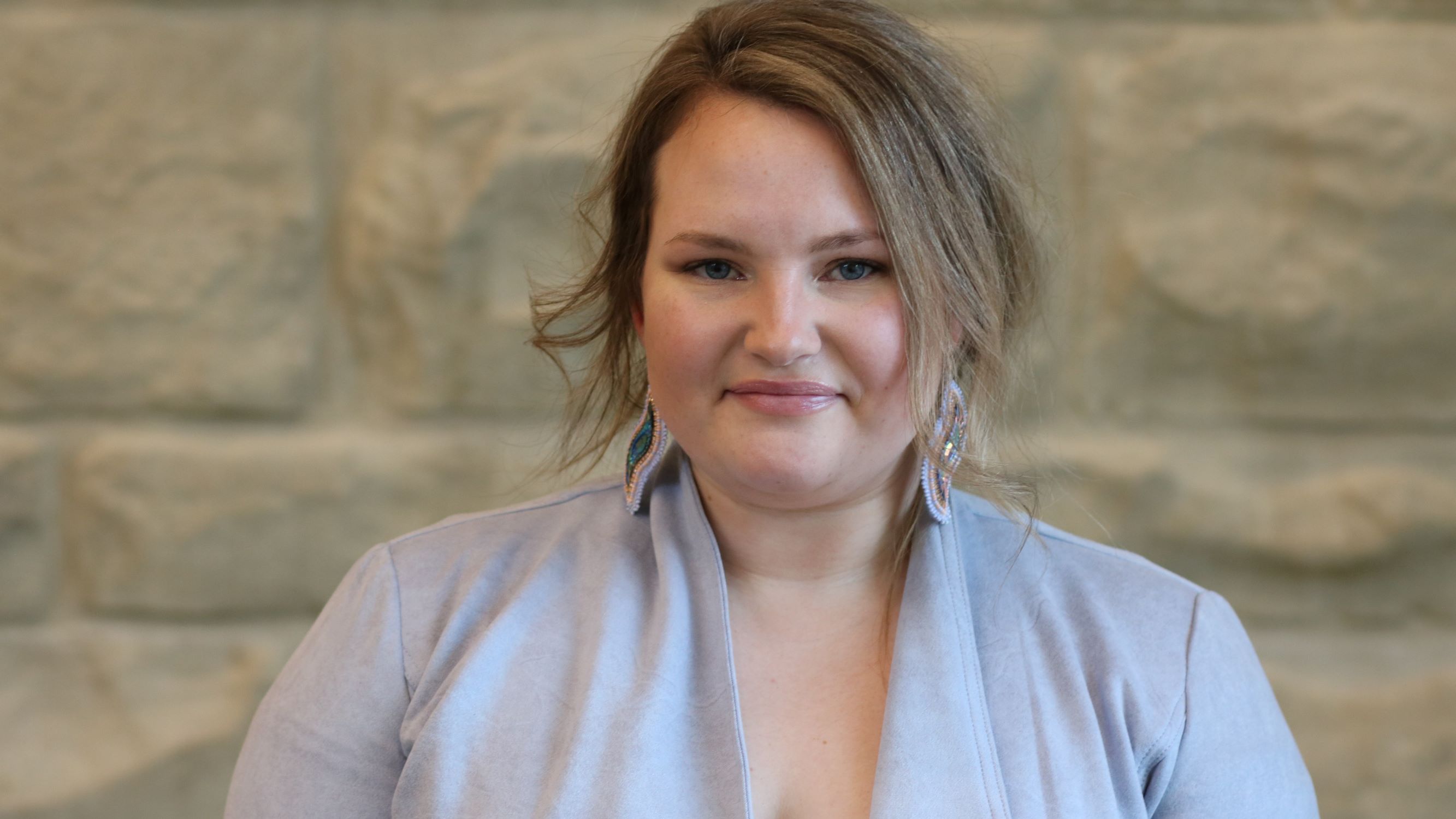 Amongst a sea of uncertainty due to the COVID-19 pandemic, Alexandra Nychuk was the recipient of good news; an impressive $17,500 tri-council scholarship.
Nychuk is the first Master's in Development Practice (MDP) student to receive the Canadian Institute of Health Research (CIHR) Frederick Banting and Charles Best Canada Graduate Scholarship Master's Award. The annual award is granted to student health researchers who demonstrate academic excellence, research potential, and strong personal and interpersonal skills.
She says the support she's received throughout her studies is critical to her success.
"The [MDP] program embodies the epitome of 'it takes a village'," she said. "As an Indigenous student, it is vital to feel supported, and this program has exceeded my expectations."
Nychuk is a board-certified athletic trainer (the American equivalent to an athletic therapist), and citizen of the Métis Nation. She is currently a research assistant on three projects, is the student representative for her MDP cohort, and was recently elected UWSA graduate co-director for the 2020-2021 school year. She also is a caretaker for her elderly grandparents.
Nychuk is a research assistant on a project that developed out of a foundational CIHR-funded project led by principle investigator Dr. Jaime Cidro, Director of MDP and Canada Research Chair in Health and Culture, as well as community partners, First Nations Health Social Secretariat of Manitoba (FNHSSM) and Manitoba Indigenous Doula Initiative (MIDI).
The project,  Indigenous Doulas as a Culturally Based Health Intervention to Improve Health and Birth Outcomes for First Nations Women in Remote Communities Who Travel for Birth, is often referred to as the Northern Manitoba Indigenous Doulas project. It examines doula birth support as a cultural intervention for First Nations women in Cross Lake, Norway House, and Grand Rapids, who are required to travel for birth as a result of the federal evacuation policy.
"Ali is one of our rising stars, and has demonstrated her commitment to evidence-based decision making through community driven research," said Cidro. "I look forward to spending the next year with Ali and our research team as we grapple with questions relating to access to Indigenous-based maternal and child health that is culturally grounded."
Nychuk brings her personal understanding to this project. Having grown up in a remote community, she has experienced firsthand the difficulties accessing adequate healthcare in a rural area.
Overall, this project will aid in understanding how Indigenous doulas can be better supported.
Looking forward, Nychuk is excited to continue her studies. She hopes she will be able to travel to the communities where the doulas practice, but is already brainstorming ways to complete interviews while adhering to physical distancing protocols.
While she navigates this uncertainty, the award has given her much needed encouragement.
"It is such an honour to receive this award amidst this rather uncertain time," said Nychuk. "I would like to thank MDP Director Dr. Cidro, the MDP staff; Jennifer Ledoux and Tamara Dionne Stout, along with the new Aabijijiwan Media Research Lab and the rest of the MDP community. Their support has been critical to my achievement, receiving this award."
UWinnipeg's MDP in Indigenous Development is an interdisciplinary program that fosters an understanding of Indigenous principles, experience, knowledge, and rights. The program prepares students with the knowledge and skills required to practice sustainable development effectively. Culture and the right to self-determination infuse the comprehensive curriculum that includes environmental and social sciences and health, economic, and management disciplines.