MDP scholarship winners for 2016-2017
Thu. Oct. 6, 2016
The Master's in Development Practice Program would like to congratulate 6 MDP students for winning 3 different competitive and prestigious scholarships: Jasmin Winter, Cassandra Szabo, Stephen Penner, Barbara Gardner, Nana Araba Asaam and Aliraza Alidina.
The MDP Winner of 2016 Manitoba Graduate Scholarship (MGS) – $15,000, awarded on the basis of academic excellence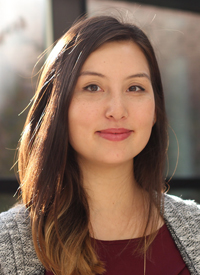 Jasmin Winter is embarking on her 2nd year of the MDP fresh out of a field placement in Honolulu, Hawai'i. She spent three months working with We Are Oceania, a team dedicated to promoting self-sufficiency amongst the Micronesian population, the most recent migrant group to the island. In September, Jasmin also had the opportunity to present her paper "The Virtual Balancing Act: Digital Tools for Decolonization" at the International Conference on Sustainable Development (ICSD) in New York. This paper will serve as the foundation for her MDP Major Research Project, where she will be spending the year researching and writing about Indigenous participation in technological development.
---
MDP Winners of the 2016 University of Winnipeg Graduate Studies Scholarship (UWGSS) – $15,000, awarded on the basis of academic excellence and demonstrated commitment to community service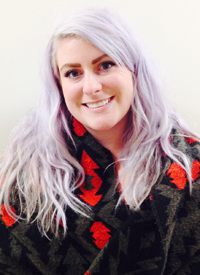 Cassandra Szabo is a 1st year student in the MDP program. She did her undergraduate degree at Menno Simons College and The UWinnipeg with a major in International Development Studies and a minor in Conflict Resolution.  Her focus for her undergraduate degree was food systems and agriculture. She was on the student's association for two years, and was involved in organizing many school events with social justice at the core. Currently she works in downtown Winnipeg with community members experiencing poverty and homelessness. Cassandra is also assisting with research on rural and remote co-operative enterprises and the impact on this in terms of community development.
"I feel incredibly hopeful and grateful to be involved in a program that is reframing how community development is being done." Cassandra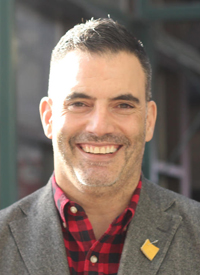 Stephen Penner is in his 2nd year of the MDP program and has focused his practice and research around issues of economic development, sustainable community and Indigenous food distribution models and exploring a better model for resource extraction through meaningful and engaged partnerships with communities.  Stephen has been fortunate to work with local and national organizations and recently completed his MDP field placement with the Cree Nation Government. He is the cohort representative for his MDP class and recently presented at the Water in Healthy Arctic Homes conference in Anchorage, Alaska and the World Summit of Co-operatives in Quebec City.
"It is critical in development to respect and honour the stories that you are told and hold yourself accountable to the community that these stories come from. Anything short of that and you are doing development in the inverse from top down instead of bottom up." Stephen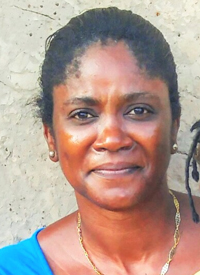 Barbara Gardner is in her 2nd year of the MDP program and her area of specialization focuses on the marginalization of women and children. Based on this interest she spent her three-month MDP field placement in Tamale, Ghana working with a local NGO, the Regional Advisory Information and Network Systems (RAINS), building on her understanding of the challenges faced by women and girls in a unique cultural context. Furthering her commitment to working with women and girls, Barbara volunteers at the West Broadway Youth Outreach and is a volunteer English tutor for new immigrants at the Global Welcome Centre.  She is also the International Student Association (IAS) Coordinator with the UWSA. 
"Doing this graduate programme has really changed my perspective on development, recognizing the importance of incorporating Indigenous Knowledge in political, economic and social planning and development is central to the success of every Nation!" Barbara
---
MDP Winner of the Canadian Queen Elizabeth II Diamond Jubilee Scholarship (QES) - $30,000, awarded to international students from Commonwealth countries on the basis of academic excellence and demonstrated leadership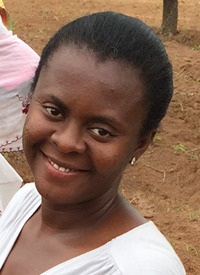 Nana Araba Asaam is a Ghanaian student in her 2nd year of the MDP program. Her career goals emphasize her commitment to working with Indigenous and rural communities to address issues of poverty and social injustice, in particular working with women and children. Her current research interests include child labour and empowerment of rural women and girls. She recently completed her MDP field placement working with RAINS in the northern Ghana, tackling issues of women empowerment and child education. Nana has voluntarily organized many unemployed youth in her home community to engage in mechanized farming as a means to livelihood empowerment and offered free career and education counsel to pupils in the district. Currently, she is a UWinnipeg research assistant doing work on feminism and cooperatives and volunteers for UWSA and Osteoporosis Canada where she is involved in many educational programs.
"I cannot overstate how thankful I am for being accepted into the MDP program. The program has provided me with opportunities to interact with wonderful people, expand my knowledge, enhance my life and impact positively on the lives of others." Nana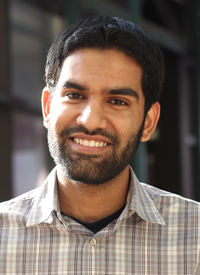 Aliraza Alidina first received the QES during the 2015-2016 academic year and successfully had the award renewed for a second year. For his field placement he worked on a project with the Social Planning Council of Winnipeg on Indigenous-Newcomer Relations. As an extension to this, he is currently working on a report outlining different initiatives in strengthening this relationship in Winnipeg on behalf of the Immigration Partnership Winnipeg.
"It was with great pleasure that I received the prestigious QES award. This award provides not only a great relief in terms of the financial aspect related to studies, but it is also provides an opportunity to be part of a dynamic network of QE scholars. The possibilities in engaging at different levels - be it individual, with peers, donors, the community at the University of Winnipeg and the wider community - is a great opportunity to broaden my horizon and network." Ali
Congratutations to all the scholarship winners!