Titima Wanwilaiwan
Master's in Development Practice (MDP) in Indigenous Development
---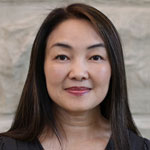 Titima has over ten years working experience with international non-profit organizations in Thailand. Titima graduated in Thailand with Communication Arts and Adult Education degree, specializing in community need assessment using participatory approaches.
Titima began her career in development projects with hill tribe communities of Northern Thailand and the Thailand-Myanmar border. Her experience includes, refugee education assistance, prevention projects against human trafficking and sustainable development.
In Canada Titima advanced her training focusing on child development. She volunteered at the Canadian Red Cross providing adolescent healthy relationship training to new immigrant communities.
Titima is passionate about community health and well-being. Titima is currently working with the Winnipeg Regional Health Authority in Families First Program and aims to continue utilizing her knowledge and skills in community health and wellbeing. Titima is an artistic, self-motivated person who enjoys outdoor activities and painting.