Sarah Wood
Master's in Development Practice (MDP) in Indigenous Development
---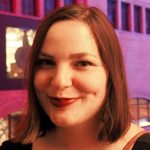 I am from Barrie, Ontario and a member of Chippewas of Nawash Unceded First Nation. I attended the University of Guelph where I completed an undergraduate degree in International Development Studies with an emphasis in Gender and Development. During my time at Guelph, I also served as co-chair of the Aboriginal Student Association.
My development philosophy has been informed by my studies, as well as my own lived experience as an Indigenous person and focuses on local knowledge, anti-oppression, and the unique relationship Indigenous people have with settler colonies and their legacies. My areas of academic interest include Indigenous feminism, Indigenous knowledge systems and education. After participating in a community engaged learning course that included a component in New Zealand, I also became interested in the construction of global Indigenous movements, identities, and solidarity.
I am excited to commence the MDP program because it provides an excellent opportunity to enhance my understanding of international development as it pertains to Indigenous peoples, which will prepare me for a career as a development practitioner either in Canada or with Indigenous populations abroad. I am particularly excited about the opportunity for practical learning in this program through the Canadian and international field placements. I am grateful to be this year's recipient of the CN MDP Scholarship which has made my participation in this program possible!