Stephen Penner
Master's in Development Practice (MDP) in Indigenous Development
---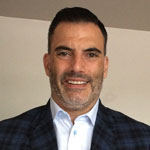 Having spent over twenty years serving as a senior leader in the wholesale manufacturing and retailing world, Stephen is looking forward to bridging the requirements of developing communities and organizations with the tools and resources available to the corporate world.  
Through his work in brand development, international sales, and comprehensive operational guidance in the 'for-profit' domain, Stephen' desire is to continue to serve various development organizations. His experience assisting various 'non-profit' organizations including: Thunderbird House, CEDA Canada, and as a volunteer with Spark (a community outreach program) have inspired him to embrace the challenges of the Masters in Development Practice.
Having lived and worked in several countries, Stephen believes that his international perspective will help contribute to the ability to reflect upon and analyze issues confronting community development. Stephen is also the father of two, which has reshaped his priorities, as well as helped him view the world in a communal way.