Janna Barkman
Master's in Development Practice (MDP) in Indigenous Development
---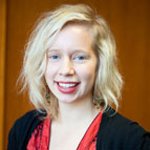 Janna Barkman is from Winnipeg, Manitoba.  Her undergraduate is in Human Rights and Global Studies and Politics from the University of Winnipeg.  Her interest in the MDP derives from her diverse experiences in development practice within and outside of Canada.  With a focus on education, social learning, gender and human ecology, the MDP offers her an opportunity to combine these areas and examine their theoretical and practical relations.  These areas are also highly related to indigenous development in both local and global contexts.

Her development experience circles largely around youth empowerment, education and social justice, and grassroots leadership.  Locally, she has participated in research and videography with the University and the Truth and Reconciliation Commission of Canada on defining and exploring reconciliation, and has worked with the Youth Peacebuilding Project to address identity conflict in Winnipeg.

Globally, Barkman has spent time in Western Kenya working with local NGOs researching gender perceptions, participating in community agricultural practices initiatives with local schools, and spending time with the youth discussing human rights and peace-related issues.  She is a recipient of the MDP Endowment Fund, the IDRC Research Scholarship, and most recently, the University of Winnipeg Graduate Student Scholarship.  She is grateful to the University and the MDP Faculty for their gracious support.